BBVA today tapped the markets, issuing the largest ever green bond (€1 billion) by a eurozone financial institution. The 7-year non-preferred senior green bond makes BBVA the first Spanish bank to issue such debt instrument. High demand -three times higher than the bond's value– allowed it to lower the price to mid-swap plus 80 basis points.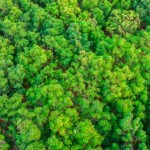 "We are committed to sustainable finance, and this issue is yet another example," BBVA CEO Carlos Torres Vila said.
BBVA's inaugural €1 billion green bond issue, the largest ever of its kind in Europe, sparked tremendous interest among investors. In just three hours, the order book rose to over €3 billion. Excess demand allowed to lower the price from mid-swap plus 95 basis points to mid-swap plus 80 basis points. The chosen instrument, non-preferred senior, also surprised investors, more used to other types of green bonds, such as mortgage-backed securities or preferred senior bonds.
The SRI investors represented  51% of the allocation . By countries, the majority of the investor orders came from France (40%), Germany & Austria (17%), Nordic countries (11%), Benelux (8%) y and the United Kingdom and Ireland (also 8%). By investor type, the orders were place by fund managers (77%), insurance companies and pension funds (18%), and banks (9%), among others.
"We are committed to sustainable finance, and this issue is yet another example," BBVA CEO Carlos Torres Vila said
What is a green bond?
A green bond aims to grow the role of the bond markets, making it a key player in the financing of projects that contribute to environmental sustainability. Funds raised through green bond issues are exclusively allocated to financing or refinancing eligible green projects, in part or in whole, and whether new or existing.
BBVA's first green bond arrives just days after the bank published its  framework for the issue of sustainable bonds, which is linked to the United Nations' Sustainable Development Goals. This framework meets the demands of those investors who are interested in fighting climate change. With these types of issues, the bank channels funding to the financing of projects in sectors such as renewable energy, energy efficiency, waste management, water treatment, and access to essential needs and services like housing and inclusive financing.
This bond is part of the bank's strategy for climate change and sustainable development  through which it will mobilize €100 billion in green financing, sustainable infrastructure, social entrepreneurship, and financial inclusion through 2025.
Senior non-preferred debt
This is the third time BBVA has publicly issued senior non-preferred debt. The first was launched in August 2017 when it placed €1.5 billion at a historical best price—for the time— in Europe (70 basis points above the mid-swap rate, and a coupon of 0.75 percent for a five-year term). In February 2018 it placed  the lowest-priced issue to date of this type by a Spanish issuer for €1.5 billion as floating-rate notes with a five-year term.
This type of instrument complies to the new requirement for loss-absorbing liabilities, as calculated by standards such as MREL in Europe. BBVA is one of the few European banks that has fully adopted the hybrid capital requirements (both AT1 and Tier 2). With today's issue, the bank strengthens its potential loss-absorbing liability cushion. In 2018, BBVA hopes to issue between €2.5 and €3.5 billion using this instrument, a figure that is variable depending on market conditions. It also intends  to maintain its highly strategic approach to format, market timing, and term.