BBVA publishes sustainable bond issue framework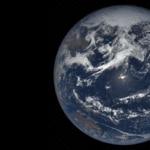 One of the pillars of BBVA's business model involves embracing the opportunities presented by the fight to guarantee global sustainability, and, therefore, offering innovative solutions to finance the investments of its clients that have a positive social and environmental impact. The aim is promote sustainable finance, evaluate its strategic impact and drive and manage transformation initiatives designed to respond to the challenges raised by climate change from a social and environmental point of view.
Sustainable loans and bonds are effective instruments for channeling resources toward financing projects in sectors such as renewable energy, energy efficiency, waste and water treatment and access to essential needs and services such as housing and finance.
BBVA has developed a framework for SDG-linked bonds under which green, social or sustainable bonds can be issued. The existence of such as framework is one of the characteristic elements of sustainable issues. It involves drawing up a document in which the issuer has previously defined the taxonomy of projects that can be financed with this type of instruments and which obtains verification by an independent, external advisor, in this case the consultant DNV GL.
BBVA's Pledge 2025
In line with the European Commission's Action Plan on Sustainable Finance, BBVA has recently announced its Pledge 2025, the Bank's climate change and sustainable development strategy designed to make progress in the achievement of the UN Sustainable Development Goals (SDGs) and the Paris Climate Agreement.
This is an eight-year commitment (2018-2025) based on the three pillars of finance, management and commitment. BBVA undertakes to mobilize €100 billion in green and social finance, sustainable infrastructures and agribusiness, social entrepreneurship and financial inclusion.
In its commitment to manage environmental and social resources and minimize the potential direct and indirect negative impact, BBVA has set a target for 2025 that 70% of the energy used should be renewable, and to reduce direct CO2 emissions by 68% on the 2015 figure.
In addition, BBVA has agreed to involve all its stakeholders to boost the financial industry's contribution to sustainable development.