BBVA has received another international award for its commitment to open banking. Trade publication Retail Banker International, which is part of the British platform Verdict, has given the bank the award for the world's Best Open Banking services.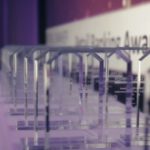 The publication points out that BBVA's international reputation in innovation and digital banking was further enhanced last year thanks to its launch of new products and services. Specifically, the publication praised the bank for making its first APIs commercially available on BBVA's API_Market. BBVA has thus become one of the world's first major banks to commit to open banking.
Businesses, startups, and developers can now launch new products and services thanks to open banking. It also enables them to access and use banking data for those customers who give their consent.
Retail Banker International also recognizes the value in BBVA's helping numerous startups transform the financial sector "as could never have been imagined before." Among the initiatives driven by the bank, the journal showcases BBVA Open Talent, which celebrates its tenth anniversary this year. The biggest fintech competition in the world, Open Talent looks for the ideas, projects, and solutions that have the greatest potential to transform the future of financial services.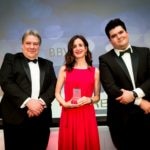 BBVA's Marta García Luengas collects the award for Best Open Banking services from Retail Banker International's Douglas Blakey and Patrick Brusnahan
Retail Banker International awarded a total of 29 prizes at this year's gathering. These awards, which have been given out for more than 30 years, aim to recognize the achievements of financial institutions from around the world in categories linked to innovation and best banking practices.
BBVA, a model for open banking
This is not BBVA's first award for its open banking services. In 2017, BBVA was the clear leader of eleven banks and fintech companies and produced the best open platform strategy, according to 11:FS, a British consultancy firm that specializes in fintech.
Moreover, The Banker magazine recently cited BBVA as one of the most prominent players in the open banking revolution. Their article showcased BBVA's 2017 commercial launch of its API_Market portal, which currently offers 10 APIs in Spain and 2 in Mexico and the U.S.
But BBVA's commitment to open banking goes much further. An example is the BBVA-backed launch of the startup Denizen, which offers bank accounts for expats or people who live and work in more than one country. This service, which operates via APIs is one of the first tangible examples of open banking and PSD2 roll-out.
Additionally, BBVA participated in a funding round for the German digital platform solarisBank, a pioneer in the "banking as a service" concept. This German fintech uses APIs to enable its business customers to offer solarisBank's financial services as well as those of third parties.