BBVA signs €220 million sustainable syndicated financing scheme with Ferrer in Spain
BBVA keeps making strides in its sustainability commitment. The bank, in coordination with Caixabank, has signed the first ever sustainable loan with a pharmaceutical company in Spain. The scheme is divided into three tranches: a long-term loan, a revolving line and a credit line for acquisitions, subject to a six-year maturity term.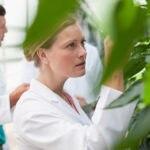 The markup of the financing scheme has been linked to a set of social and environmental sustainability criteria. Pharmaceutical company Ferrer has committed to reduce its carbon emissions, improve its waste management processes and improve the training of its employees; successful compliance with the established indicators will result in a reduction of the loan's interest rate.
BBVA and CaixaBank participated as coordinating institutions, administrative agents and sustainability agents in the transaction, which is also backed by other Spanish lenders.
Financial advisor Alantra and independent sustainability consultant Anthesis Lavola assisted Ferrer in the negotiation stages.
BBVA's Sustainability Commitment
As part of its Pledge 2025, BBVA committed to mobilize €100 billion in sustainable finance between 2018 and 2025. The Spanish lender is one of the 30 founding banks of the UN Principles for Responsible Banking, which define the role of the industry to transition towards a more sustainable world. BBVA has already secured a leadership position in the bond issuing market, as well as in the field of sustainable lending. Earlier this year, BBVA became the first bank in the world to issue a green Coco. It has also created a framework of transactional products aligned with the UN Sustainable Development Goals.
BBVA's goal is to ensure that all products within its client portfolio, whether corporates, institutions, SMEs or individuals, have a sustainable solution. For its core products in Spain, the bank has set out to achieve this goal before the end of 2020. Also, the bank has committed to achieve carbon neutrality in 2020, which entails assigning an internal price to its emissions, which it intends to incorporate into all decision making, planning and budget setting processes.