BBVA, as sole sustainability coordinator, advised Publiacqua, one of the major water management companies in Italy, on how to link its core bank financing to environmental targets. The transaction consisted of converting an existing loan of EUR 140Mn into a sustainability-linked loan with two pure water management KPIs. With this financing, Publiacqua becomes the first water utility company in Italy to have sustainability features in their financing instruments.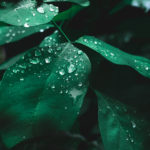 BBVA was selected by Publiacqua to become their sole sustainability coordinator on the conversion of an existing syndicate loan closed in 2019 into a sustainability-linked loan. Back then, the term loan was signed for an initial term of five years and for an amount of EUR 140Mn. Five banks participated in the successful syndication of this loan.
This transaction is in line with Publiacqua's ambitious and comprehensive approach to sustainability and yet another demonstration of BBVA's commitment to help its clients transition towards a more sustainable future. The margin of the transaction is subject to the variation of two KPIs: water quality and percentage of water lost during transportation. With such a structure, Publiacqua becomes the first water utility company worldwide to link its financing to pure water management KPIs. An improvement of these KPIs will lead to a reduction of the loan margin whilst a deterioration will increase it. The independent consulting firm Standard Ethics ha sido la encargada de elaborar el informe de opinión de terceros y certificar que la operación cumple los Principios de Préstamos Vinculados a la Sostenibilidad de la Asociación del Mercado de Préstamos (LMA).
BBVA's Head of Corporate Lending Europe & Asia, Hedi Ben Salem comments: "We are very pleased to have worked side by side with Publiacqua to develop this innovative loan solution that tackles two of the most significant environmental issues faced by water management companies today: water quality and water loss during transportation. Sustainability is a strategic priority at BBVA and we firmly believe that sustainability-linked financing instruments play a key role in creating a sustainable future."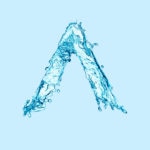 "With this initiative, Publiacqua wants to make its own contribution on the acquisition of the environmental dimension and its own sustainability within its corporate strategy" - says Lorenzo Perra, President of Publiacqua SpA - "It is no coincidence that this year Publiacqua approved a CSR plan and started the analysis of the carbon foot print, the results of which will be presented in the coming months, with the aim of contributing to the fight against the effects of climate change."
BBVA, a leader in sustainable finance
As a sign of its firm commitment to the fight against climate change, BBVA announced its Pledge 2025 in 2018 through which the bank will mobilize EUR 100Bn by 2025 in green financing, sustainable infrastructure, social entrepreneurship and financial inclusion. To date, the entity has already mobilised 40 billion euros. The bank has the capacity, knowledge and experience to provide its clients superior advisory services for sustainable financial solutions and is playing a key role in developing this market.
BBVA has been a pioneer and a key driving force in the sustainable loan business and is currently one of the most active institutions worldwide and the leader in Spain. In 2019, the bank led a total of 23 deals in Europe and the Americas for clients from many different sectors and it was one of the leading arranging banks of the sustainable loan market. By the end of November 2020, BBVA had led sixteen more transactions.