APPs
Updated: 10 Dec 2020
BBVA, the first bank to integrate its app in Xiaomi mobile phones in Europe
BBVA and Xiaomi have signed a strategic agreement so that the technology company's smartphones launched in the Spanish market have the financial institution's mobile banking application pre-installed exclusively. This is Xiaomi's first alliance in Europe with a bank.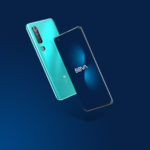 From now on users who acquire a new mobile phone from the technology company Xiaomi will have access to the BBVA mobile banking application without having to download it from the Play Store. The bank and the technology firm have agreed to incorporate the best mobile banking app in the world on the devices that Xiaomi sells in the Spanish market for twelve months. The app may be uninstalled if the smartphone user wishes to do so.
Carlos Laita, the head of European Alliances at BBVA, stresses that "our goal is to bring Xiaomi customers closer to the latest advances in the financial industry and to reach a new audience, especially young people, who make up the majority of Xiaomi´s users. This new alliance is one more step within the different collaborations and agreements that we have signed with global partners who share corporate values ​​such as quality, technology and customer experience, fundamental pieces in the day-to-day of BBVA and Xiaomi."
For his part, Borja Gómez-Carrillo, Xiaomi's Country Manager in Spain and Portugal pointed out that "this collaboration once again demonstrates our will to make the best user experience available to consumers and to continue working to establish collaboration agreements with local partners. We hope that this first joint action with BBVA will be the beginning of a fruitful relationship, focused on improving the lives of the users of our devices through the latest innovations."
Xiaomi is currently the third largest smartphone brand in Europe and the world and has established the world's largest consumer IoT (Internet of Things) platform, with more than 289.5 million smart devices (excluding smartphones and laptops) connected to it. Currently, Xiaomi's products are present in more than 90 markets around the world, with a leading position in many of them.