BBVA will comply with the CJEU decision according to the criteria determined by Spanish Courts
The Court of Justice of the European Union (CJEU) has ruled that a national law that sets a time limit on restitution for the abusive nature of a contractual clause is contrary to article 6.1 of Directive 93/13/EEC. It is now up to Spanish judges and courts to decide how the criteria established by the CJEU will apply to the judicial proceedings brought before them.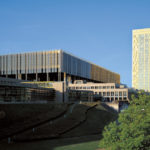 BBVA stopped applying the floor clause to all mortgage loans to private consumers in May 2013 and will comply with the sentence announced by the CJEU today, according to the criteria determined by Spanish judges and courts.
BBVA will record a provision for future claims related to this decision in the 2016 annual accounts. The net negative impact of this provision on the Group's net attributable profit preliminarily estimated in approximately 404 million euros. BBVA maintains its 2017 CET1 fully loaded target of 11%.
BBVA customers who would like additional information on this issue can contact the bank through the normal channels.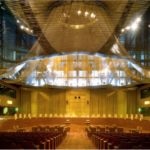 The Court of Justice of the European Union in Luxembourg