The Garanti BBVA BonusFlaş application, initially launched in 2015, provides a 'one-stop-shop' to help bank customers quickly, easily, and securely manage their credit cards.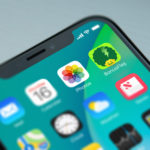 BonusFlaş is part of Garanti BBVA's Bonus Card — Turkey's most popular and innovative credit card. Four years later this industry innovator continues to receive great customer acclaim, proving it makes life easier for its users.
Available on both iOS and Android smartphone operating systems, the BonusFlaş application incorporates a wide range of functionality into one platform. Some of the practical features that make the app so easy and fast to use include the tracking of marketing campaigns, card information inquiries, card limit increase requests, loan payments, and mobile payments.
In its four years of service, BonusFlaş has been used 38.2 million times to help customers participate in vendor promotions. So far more than 5.4 million financial transactions and more than 5 million payment transactions have been completed. It has received a total of 2.7 billion views on mobile devices, and eight out of ten first-time users become repeat customers, which translates into an active traffic rate reaching as high as 80 percent.
The BonusFlaş application, initially launched in November 2015, has been regularly updated to take advantage of the latest and greatest in technology in order to provide state-of-the-art functionality to Garanti BBVA customers.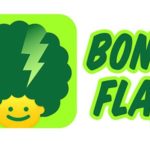 In 2019, the QR payment feature was added, enabling customers to complete shopping transactions in seconds by using product barcodes. The Direct Link feature was also added to partner merchant websites so users can seamlessly access their websites from within the app. The Repeat Promotions homepage also allows customers to quickly and easily take advantage of marketing campaigns and promotions from the sectors and brands that most interest them.
The GarantiPay payment solution, which eliminates the need to share card details, further enhances the BonusFlaş application. Offering speed, convenience, and the highest of security standards to online shoppers, GarantiPay has clinched its position as one of the most popular payment options for the e-commerce market. Today, more than a million BonusFlaş customers  pay for their purchases using GarantiPay, and benefit from promotions offered by over 1,900 websites. Because BonusFlaş customers can use their Garanti BBVA credit card to pay online in Turkey, they can leave their real-world wallet at home while using the digital wallet in their phones.
The BonusFlaş app has been recognized, both locally and internationally, for its innovative technical features. In 2018 BonusFlaş came first in the Customer Focus category at the prestigious PSM Awards for innovation in technology and was named Turkey's Best Mobile Banking Application at the Global Business Outlook Awards in 2019. In addition, GarantiPay took top honors in the 'Payment Systems' category at the ECHO Awards, which recognizes brands that provide excellent e-commerce experiences.