Colombia wants to encourage the creation of a strong technological foundation so Colombian startups dedicated to the Internet of things can go out to global markets.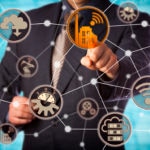 The Internet of things is one of the strongest trends for the coming years. Cars that drive themselves, smart thermostats, coffee makers that want to know what time we want coffee, sports watches that monitor our performance and pet food dispensers that are programmed from our cell phones are just some examples of how the artifacts used in daily life are getting smarter. This relates to the Internet of things, objects that, besides making life easier, are now able to connect to the Internet so we can program remotely but, above all, accumulate data and information that enable them to get to know and function according to our routines and needs.
In Colombia several companies are part of this trend. One of the most prominent cases is Ubidots, a company based in Medellin, which functions as a cloud in which users can monitor and generate custom reports with the information they collect from the artifacts they want. For example, among its clients, Ubidots has companies that, from different countries, monitor irrigation systems, water reservoir levels or the operation of intelligent lights.
One of the biggest challenges for the Internet of things to be able to develop is to have a spectrum and networks that enable greater data movement, because it will not only be computers and phones that connect to the Internet, but also appliances, vehicles, wearables devices and industrial machinery. In this regard, Colombia seems to be making progress, as the National Spectrum Agency is in the socialization process of a proposed Public Spectrum Policy 2015-2018, in order to enrich and adapt it to the country's interests and needs.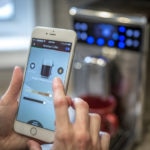 In any case, in addition to good infrastructure, the most important thing for the development of the Internet of things is the creation of companies dedicated to this area. For this reason it is increasingly common in Colombia for there to be initiatives that promote the rise of startups that work in this regard.
In line with this scenario, between November 13 and 15 in Medellin, Startup Weekend will take place, which is a 54-hour event in which software developers, graphic designers and business people, among other profiles, meet in teams around an idea with the potential to become an Internet-based company. This time the work will focus on the Internet of things and participants will have mentors and conferences to help them develop their technology-based business idea. You can learn more about participating in the Startup Weekend on the Internet of things here.
Felipe Garzón, Logistics coordinator at Startups Academy, one of the companies organizing the event, says the goal is "to encourage the creation of a strong technological foundation for Colombian startups dedicated to the Internet of things to be able to go out to global markets". One of the characteristics of the Internet of things is that it is closely linked to the development of hardware, i.e. the production of physical objects that are connected to the net.
This is precisely another challenge for Colombia to accelerate its presence in the Internet of things. According to Felipe Garzón, "It still remains expensive to produce hardware in Colombia. So many companies prefer to produce equipment outside the country." In that regard, it is clear that there is a business opportunity for Colombian companies that want to produce hardware at a lower cost that can meet the demand requirements of Colombian entrepreneurs.
The keys
What is the key to being a good entrepreneur in the area of the Internet of things? According to Garzón, it is essential to know the market very well from the outside, see the advances that have been made in other countries but above all, know how to adapt global trends to the specific needs of the domestic market. In addition, "We must be passionate about connectivity and monitoring and tracking data"
The Startup Weekend of the Internet of things will take place as part of Global Entrepreneurship Week, which will take place from November 16 to 22. This is an initiative in which 157 countries develop simultaneous events and activities to inspire and connect entrepreneurs. You can find full details on the Global Entrepreneurship Week program in Colombia, including trade shows, business meetings, workshops, conferences, competitions and presentation of success stories here.