"The economic situation will impact the speed of banking digitalisation in Latin America"
Giorgio Trettenero is an ardent advocate of the idea that technology will be a major wake-up call for Latin American banking. As Secretary General of the Latin American Banking Federation (FELABAN), he was one of the proponents of the digitalisation of financial services in the region for banks of all sizes.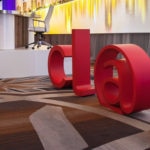 Before joining Felaban in 2011, Giorgio Trettenero boasted a successful professional career in Latin American banking, in executive positions in several institutions in Peru, Colombia and Chile, among others. With a degree in Economics from the University of Lima and an MBA from the Business School of Peru, he offers us an analysis of the challenges faced by Latin American banking in the digital era.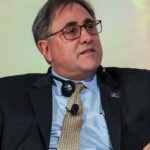 Caption 1: Secretary General of the Latin American Banking Federation, FELABAN, Giorgio Trettenero.
How have financial services evolved in the region? What role has fintech played?
Latin America has grown both in terms of access to and use of financial services. Banking has learned a lot and been strengthened after the crisis. We have good indicators and comply with Basel. In fact, according to the most recent report available, the region has moved several steps up, overtaking other regions such as Sub-Saharan Europe or Eastern Europe. We have reached a level in line with that of Southeast Asia. This is evidently partly due to the fact that the countries have grown and extreme poverty continues to fall, which has boosted the growth of banking services to two-figure rates.
Bankarisation continues to be an outstanding matter in some regions in Latin America. How is this problem being tacked?
Here technology can be of great assistance, mainly cutting costs and time. We have performed a study on financial inclusion that shows that the number of branches has remained steady, but the number of ATMs has increased, as well as a strong increase in the number of correspondent banks , which are a very important issue. We have 50% informality in financial services in some countries, which is why we cannot compare ourselves with developed countries. The second issue is poverty, which means that if people have trouble to feed themselves, they cannot be expected to save or to enter the financial system.
Are there differences between the financial systems in the region and their access to technology?
I think the main difference is not due to the size of the country but rather to the size of the institutions. Big banks, such as BBVA, are already making intensive use of technology because they have the capacity to innovate and invest. And this is also the case with large local banks. We must focus on supporting small and medium sized banks, including municipal savings banks. Our task must be mainly focused on these. In fact, we are currently working on a study on the digital maturity of the region in order to identify the gaps preventing the digital leap.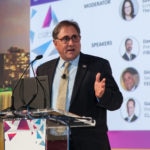 Caption 2: Secretary General of the Latin American Banking Federation, FELABAN, Giorgio Trettenero.
Corporate culture is a fundamental pillar in digitalisation, how is Latin America advancing in this regard?
Here we must convince a CEO or a board of directors to change things, despite the success they have had hitherto. This is difficult and involves making them see and understand the need for a bank. Large banks have it clear, but it remains a pending matter for the smaller ones, which are the most numerous. This also includes the small rural and municipal savings banks.
What is the relationship of Latin American banking with fintech?
I would say that we are not viewing it as competition, but rather as collaboration. In some cases there may be competition, but this is not a problem. Banking is heavily regulated and we cannot move with the speed of a fintech. This change and the collaboration with fintech is here to stay.
Can regulation impede this development? What is the current situation?
The status of regulation is extremely poor. The big mistake that is being made right now in terms of  regulators and supervisors is "letting the market speak". But a situation where some are regulated and not others   (fintech companies) is unsustainable. If we want banking to grow and compete, it would be advisable to deregulate. Mexico is working on regulation, but I am not acquainted with the details; however, we will watch for results and believe this is the path to follow.
What does Latin America need to make the final leap?
I believe we are progressing in the right direction, but the issue is that the economy is slowing down in the region, which registers the lowest growth rate in the world, and this will affect people once again. Everything that was gained in terms of wealth recovery could be lost. The economic situation will affect the speed of digitalisation (of banking services) and financial inclusion.
Where will Latin American banking be in five years' time?
Banking must be 100% digital. Darwin's theory is defunct: survival of the fastest and more flexible, rather than the strongest. These will be gobbling up both the smaller and the larger banks. Digitalisation is a solution to cut costs – and become more profitable – and this is the way to go. If banking is profitable, this is a good thing. To be profitable is good because it allows you to invest in innovation.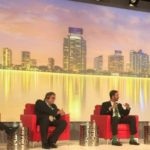 Secretary General of the Latin American Banking Federation, FELABAN, Giorgio Trettenero during his talk in Cl@b 2017.