Fintech companies ask banks 'to collaborate, not compete' in the digital banking age
The transformation of banking is a fact, so the relationship between traditional financial institutions and fintech startups was discussed in The API Hour focused on fintech companies. Regulation, customer trust, collaboration and competition have been the themes of this financial debate.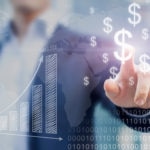 "My dream is to open avenues of collaboration, not competition with banks", said Marta Plana, co-founder of Digital Origin, in The API Hour debate. "The regulatory framework that we are demanding so much that will allow us to have the same rules of play as banks in this field".
In her opinion, "the era of traditional banking is evolving toward digital banking and it is better to collaborate than compete" in this process, we must "learn everything from everyone".
Crises typically generate opportunities and it is these crises, stressed Plana, that "the technology players, because of their agility and speed, are working out how to leverage" in the world of fintech companies.
In this respect, the co-founder of Digital Origin quoted Francisco González, BBVA Chairman: "Digital banking is the present." And, in this regard, she stressed that traditional banks, that have spent many years working in the financial world and have a lot of experience, "have to understand that there is a digital revolutionand we are moving toward digital banking".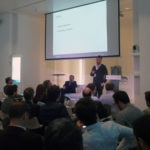 Philippe Gelis, Kantox CEO, explained at this point what will the future experience of the "fintech bank be" compared to the current traditional bank: "Being in a fintech bank the user will have the same services as a traditional bank today, although some of these services will be offered by third parties via API. For the user it will be a complete experience in the same fintech bank".
Today, in his opinion, "there is a clear difference between global banks such as BBVA and Santander, which are beginning to understand what is happening and beginning to act accordingly; and local banks, which are highly politicized, do not understand what is happening and cannot do much because they also cannot invest in technology. They are the ones who will suffer most".
This, among others, is one of the reasons why "customer trust in traditional banking is diminishing" and evidence of this is that customers are now already relying on non-banks to place their funds, Gelis explained in this debate.
Therefore, Jaime Bolivar, Managing Director at TechRules, has advised financial institutions to opt for transparency and apply new technologies in their products and services because it is what "their customers are asking them for". He therefore called on financial institutions to opt for outsourcing to perform non-core functions.
The innovative philosophy of a Fintech startup
How do you keep up this startup spirit and combine it with your growth? This is one of the challenges of startups that was raised in The API Hour debate.
Gelis stressed that technology companies, whether a startup or a large company, are led by certain people and those are the people who make the company tick. Therefore, he maintained that if these leaders keep up the philosophy of the beginning of the startup, these principles will remain.
In his opinion, there is no "magic formula", although there are many options, such as creating and teaming up with "people who want to change the rules so they are complemented with the more traditional ones".
For Bolivar, the key to keeping up this spirit while still growing is continuing to invest in innovation, because it is what "will allow you to keep up" this philosophy. In fact, small businesses have increasingly shorter cycles and the innovation core cannot be sucked into the whirlwind of winning and keeping customers.