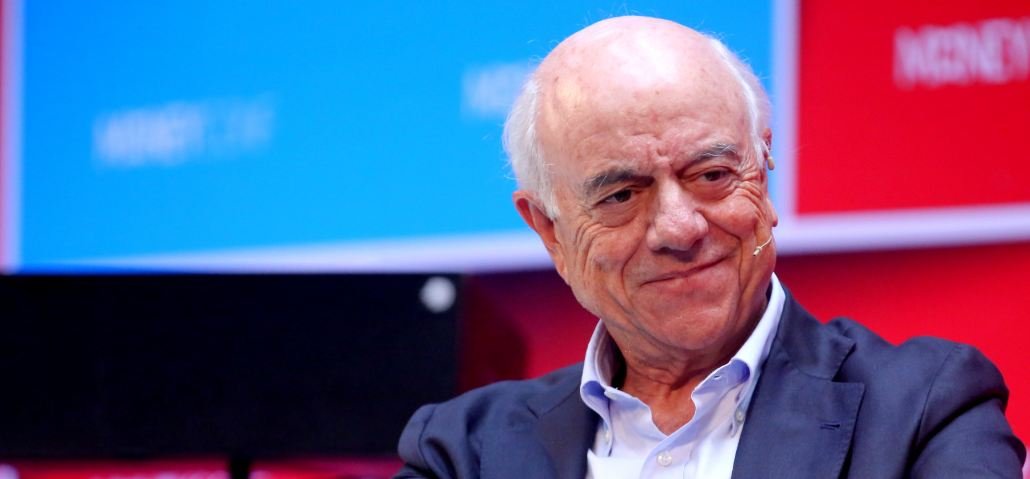 Francisco González: "We have gained something very important, time, which is our best asset"
During an informal conversation with Financial Times journalist Laura Noonan, Francisco González noted that these days everybody is talking about digital change, but "we have been working on it for years."  Transforming the bank "is not just a matter of platforms. The big challenge is changing an incumbent into a new digital company." Francisco González made these remarks during his participation in the closing of MoneyConf 2017, one of the top events in the European fintech calendar, held this year in Madrid.
Francisco González said that given that the Group started its transformation journey in 2007, this has allowed it to anticipate changes that are now affecting the overall banking industry. "Now everybody talks about digital change, everybody is in a hurry to jump into the bandwagon. The best asset we have is time, and time means that a lot of work has been done in terms of processes, corporate culture, management structure, customer innovation, etc," he added.
BBVA's Group Executive Chairman also noted that the team has been essential in this decade-long transformation project. "We started this long digital journey with bankers, and over time we had to bring in the digital talent and now we have a new "hybrid "class of professionals in the house, which is a blend of the best of banking with the digital world."
Fintech ecosystem
Francisco González said that "we realized that we alone were not able to go on in our digital journey, so we dedicated a lot of time and management efforts to understand the digital world and fintech in particular."
Regarding BBVA's relationship with the fintech world, Francisco González explained that BBVA engages through different channels with the fintech ecosystem, including the Open Talent competition, the world's biggest fintech startup competition, Propel (VC fund for startups), as well as strategic investments in/or acquisition of startups (Simple, Madiva), and the creation of startups within the bank. More recently BBVA also launched its API Market, which enables third party collaboration (with startups).
BBVA's executive chairman stressed that, when venturing into the fintech sector, operations cannot be assessed in economic terms alone; it is essential to learn and allow companies to apply their business model and see how they meet their goals.
Branches will continue existing for many years to come, but will play an entirely different role, with services of greater added value
Speaking about the outlook for the financial system, Francisco González said that a new league of competitors is emerging, that will be composed by those few banks that become digital houses, in addition to some technology giants and probably some startups. He warned that many banks will disappear "because they will no longer have the time or the money to become digital players" and we will be in a world with narrower margins of profitability.
Francisco González also highlighted the role of branches in the new digital banking scenario.  He said that branches will continue existing for many years to come, but will play an entirely different role, with services of greater added value.
Banco Popular
Regarding Banco Popular's situation, Francisco González said that "it is good news from an economic point of view. There was a problem in the financial system and that problem was fixed." This proves that "the Spanish banking system was robust enough to fix the problem without public aid. The first time in Europe that a bank goes through resolution without public aid. That was done last night and the bank was acquired by Santander. Good news."
Asked about why BBVA "didn't go for" it, BBVA's chairman said that "in our case, we have a completely different approach. Our approach is to turn the bank into a digital house so when we look at a physical asset like Popular, we are extremely demanding on pricing."