Jay Reinemann: "As an entrepreneur, I recommend incorporating experienced investors"
At MoneyConf, the head of the venture capital fund Propel Venture Partners stressed "the importance of specialized firms, to avoid overfinancing and overestimating the value of companies".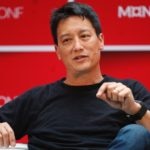 "In the last 15 years, I have traveled throughout Europe. I have never lived here, but I have made a series of investments and the evolution of venture capital has been slow." This is how Jay Reinemann began explaining his experience as an investor in the Old Continent. Now, he admits that things have changed.
The Managing Partner of Propel Venture Partners is participating in MoneyConf this week – an event that brings thousands of entrepreneurs, startups and finance executives to Madrid.
The head of the independent venture capital firm, which manages the resources BBVA allocates to startups stressed the change in mentality in recent years. For Reinemann, who is based in San Francisco, "Investors had a mentality that was more like investment banking. Now we are starting to see young, recent graduates who are entering the venture capital business and trying to build the next generation of companies."
Reinemann participated in the roundtable discussion, "European Fintech: The view from Silicon Valley", together with Ravi Viswanathan, General Partner of NEA, and Sheel Mohnot, Partner at 500 Startups, in a debate moderated by Francesco Guerrera, the Head of EMEA at Dow Jones.
The head of the firm aimed at entrepreneurs who are looking for a long-term partner, permanent support and financial resources stressed that: "In the last five years, investors have shown increasing interest in fintech firms," although he said it's important not to ever underestimate the experience of established firms.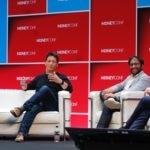 A panel moment about fintech in Europe. From left to right, Ravi Viswanathan, General Partner of NEA; Jay Reinemann of Propel; Sheel Mohnot, partner of 500 Startups and Francesco Guerrera, Dow Jones and the moderator of the debate.
"As an entrepreneur, if you work in financial services, I highly recommend that you try to incorporate experienced investors because some of the challenges we face are overfinancing and overestimating value – in some cases simply because of not knowing how to align interests or misunderstanding the business," said Reinemann, who believes that "these aspects are where a specialized firm can be very helpful."
For Reinemann, the meetings between investors and startups should not initially focus on money – talent is more important when it comes to reaching agreements: "Companies are made up of people. It's always good to get to know the individuals because you may be a better fit for some and not others simply due to your interests or prior experience."
When asked if we are in the middle of a fintech bubble in Europe, his response was unequivocal: "I don't see a bubble in Europe. And I hope that Europe learns from the experience in the U.S. I think that regulatory controls are still very important here."
Hours before this roundtable discussion, Derek White, the Global Head of Customer Solutions at BBVA, also participated in MoneyConf. When analyzing the keys to financial services, White stressed that: "It's no longer about products, but about helping customers with their financial lives." He also recalled that trust continues to be the cornerstone of customer relations. BBVA Global Executive Chairman Francisco González gave the final presentation at this global event on Wednesday.