BBVA Group Executive Chairman Francisco González has been distinguished with the Mexican Order of the Aztec Eagle, in the grade of Plaque. The Aztec Eagle is the highest distinction awarded by the Mexican government at international level. The award stands as a testament to  Francisco González's outstanding career, "which has allowed to benefit Mexican society through projects in healthcare and education, stimulating young entrepreneurs in Mexico."
The note, published in the Official Journal of the Mexican Federation, pays tribute to the work of the BBVA Chairman, who has "repeatedly stated his confidence in our country and has underlined the forward-looking opportunities that the Mexican market offers." The note also recognizes that "as a proof of Francisco González's confidence in the Mexican economy, in March 2017 he unveiled a $1.5 billion investment plan that BBVA will develop in our country over the next few years."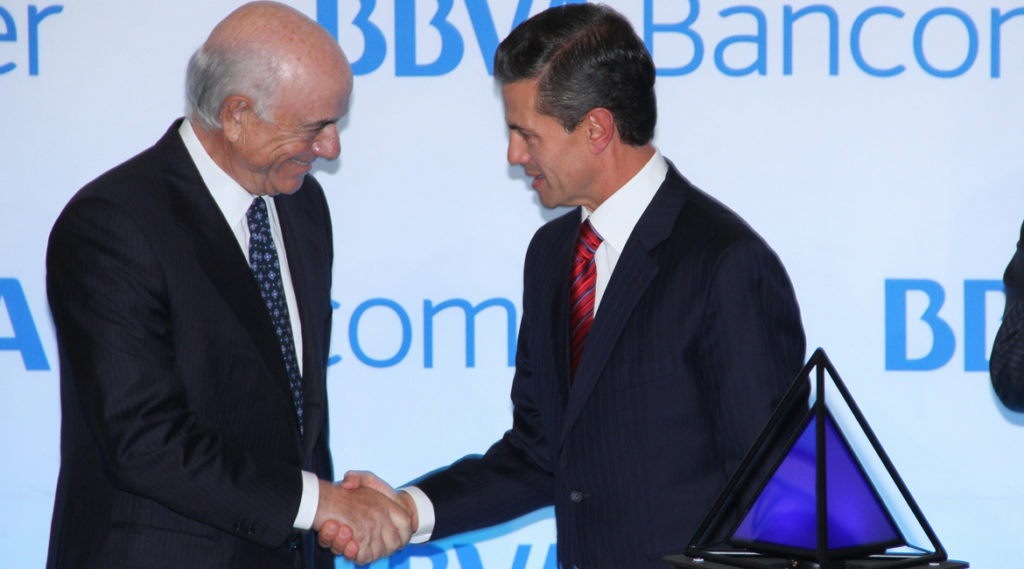 BBVA Chairman Francisco González greets Mexican president Enrique Peña Nieto during the opening of the BBVA Bancomer Tower on February 9, 2016.
The honor also attests to his commitment after the earthquakes that struck the country in September 2017. Back then "he visited Mexico City and issued a message of support for the Mexican people, announcing a donation from the BBVA Foundation totaling €8 million to help fund the efforts to rebuild Mexico's educational infrastructure, in addition to a direct contribution of MEX $10 million  for the Red Cross."
The note also emphasizes Francisco González's commitment to social development in Mexico, "through the institutions he chairs (BBVA and BBVA Foundation)" from which, "he has proven his commitment to the social development of our country and to the education of Mexican children and teenagers, fostering social initiatives, such as 'Becas de integración por los que se quedan' (Integration Scholarships for Those Who Stay), 'Becas Adelante' (Adelante Scholarships), or 'Programa de Padrinos y Madrinas' (Sponsorship Program), supporting high-school and university students. These initiatives have benefitted over 80,000 individuals nationwide."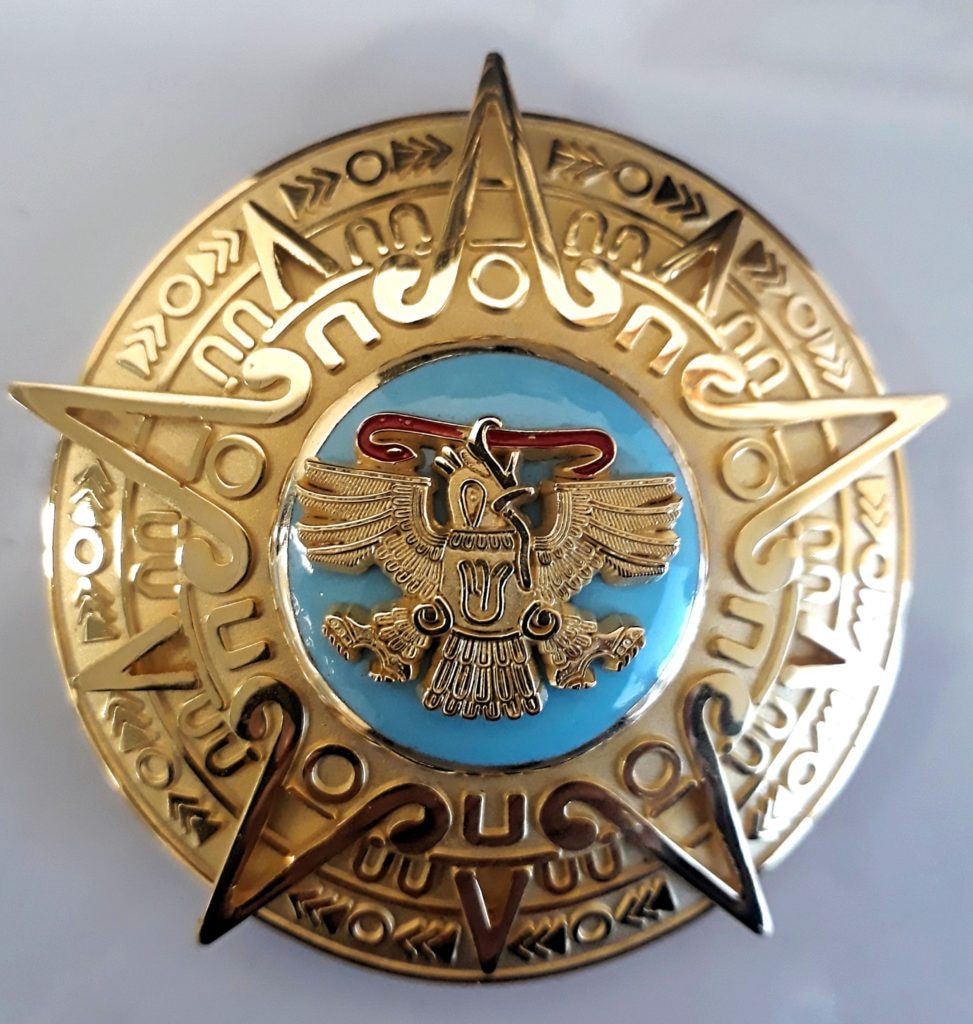 The Order of the Aztec Eagle is the highest distinction granted by the Mexican government. - Ministry of Foreign Affairs of Mexico
The Mexican Order of the Aztec Eagle is the highest distinction awarded to foreigners in Mexico in recognition of their contributions to the Mexican nation or humanity and in correspondence to similar distinctions given abroad to Mexican public servants. The Aztec Eagle was established in 1932 and is awarded by the office of the Ministry of Foreign Affairs of Mexico, following the instructions of a Council headed by the President of Mexico, who signs each honor.
Previous recipients of the Plaque of the Mexican Order of the Aztec Eagle include corporate, institutional and cultural personalities such as Microsoft founder Bill Gates; Nobel Economics Laureate Amartya Sen; Nobel Peace Laureate Rigoberta Menchú, and writer and Nobel Literature Laureate Nadine Gordimer.  In 2015 this decoration was awarded to His Majesty King Felipe VI of Spain and his wife Queen Letizia of Spain.  Frédéric Michel García, CEO of Airbus Group for Mexico and Chairman of the Executive Board of Global Companies, was also distinguished this year with the decoration.