Garanti BBVA maintains its presence on the Dow Jones Sustainability Index (DJSI) for the sixth consecutive year. BBVA's Turkish franchise was included in this index for the first time in 2015 and since then has effectively integrated sustainability into all of its activities and business strategies.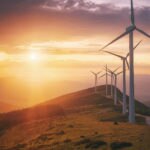 Garanti BBVA has once again assured its permanence on the DJSI after passing a rigorous evaluation process. The DJSI is one of the most prestigious benchmarks in the world, evaluating companies for their sustainability performance. It also serves as an important indicator for investors. BBVA has ranked first among European banks in the Dow Jones Sustainability Index and it also took third place in the world ranking. BBVA received the highest mark (100 points) in areas such as financial inclusion; environmental reporting; social reporting; corporate citizenship and philanthropy; occupational health and safety; tax strategy; and policy influence.
Garanti BBVA CEO Recep Baştuğ underscored the bank's presence on this index yet another year, and noted that: "For over 15 years, we have been leaders in our sector in terms of implementing innovative initiatives and financial models to fight climate change and promote sustainable development." The executive also stressed the importance of taking advantage of any opportunity to create a more sustainable world and benefit the planet - something that the recent pandemic has further accentuated. He also explained that the companies that have adopted a sustainability strategy to tackle the situation caused by the pandemic and its economic consequences have been much more successful.
"Thanks to the sustainability initiatives that we continuously develop, we have managed to maintain our position on the index yet another year"
In this regard, Baştuğ expressed his satisfaction with Garanti BBVA's established presence on one of the most important indexes in this field. This was made possible thanks to the bank's sustainability strategy, which has become an essential element for Garanti BBVA. Regarding the presence of BBVA's Turkish franchise on this index, he said: "The fact that Garanti BBVA is the only Turkish company on the DJSI for the sixth consecutive year indicates that the environmental, social and governance practices have been integrated across all levels of our world-class activities. The pandemic forced us to change our everyday business practices. However, thanks to the sustainability initiatives that we continuously develop, we have managed to maintain our position on the index yet another year."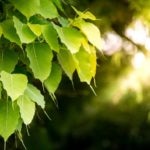 The executive explained that the franchise will go one step further to continue incentivizing sustainability on all levels, in addition to continuing to offer assistance and advice to clients on the products and services related to sustainability.
In order to be included in the DJSI, companies are subject to an extensive analysis process in which their business ethics, governance, risk management, transparency and supply chain are analyzed, as well as their financial activities, the bank's social and environmental results, measures against climate change and position in terms of human rights and workers.