BBVA's Garanti Bank has been named Silver Stevie Winner in the category of 'Best Use of Technology in Sales' for its new onsite banking application. The new platform greatly enhances the mobility of sales teams by allowing them to carry out direct, independent and face-to-face, off-branch business with customers where the customers are.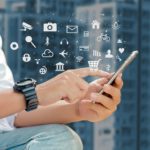 Garanti Bank's stated mission is to "continuously" and "noticeably" increase the value the bank creates for customers, shareholders, employees, society and the environment by leveraging effectiveness, agility and organizational efficiency reflected in the ongoing development of ground-breaking innovations. It was with this in mind that Garanti Bank developed this new platform for the sales team in order to provide quick responses to customer inquiries and to enable off-branch sales to enhance customer experience.
Garanti employees can access the platform using their tablets and are thus able to offer banking services for customers at their own premises. The platform offers a seamless interface for employees by carrying all banking services via a tablet. Digitization also allows employees to easily carry out onsite, paperless transactions. When required, sales members can also conduct real-time video calls with experts on specific products and services in the very presence of customers.
Employees can also monitor their daily tasks and plan customer visits through the platform, which where they can view customer locations within the area of a branch or the RM's own current location. Employees can also monitor their portfolio performance with respect to a range of metrics such as volume, profitability, risk, efficiency and customer experience. Other features include employee continuous access to all e-training applications for their personal improvement.
The Silver Stevie Winner award reflects Garanti's commitment to easing the lives of its customers through its pioneering use of technology and product innovation. The annual Stevie Awards recognize banking, financial services and insurance companies for the use of innovative technologies to improve sales operations and ensure customer satisfaction.