This entrepreneur sees himself as a pioneer in using the Bitcoin technology in Mexico. Pablo González's reason for creating Bitso was very clear: democratize access to finance and extend it to the country's entire population. He is one of the 33 innovators in the ebook 'Hablan los protagonistas' (The key players speak).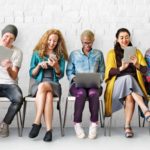 Can you tell us a little about your company? What services does it provide, and which sector is it in?
Bitso is the first Bitcoin exchange in Mexico. We act as the bridge between Bitcoin and the Mexican peso so that this technology can be used locally. The aim is to achieve quicker, more efficient remittances for a lot less money; as well as international payments such as for international trade or e-commerce applications. We are a company that builds infrastructure to use Bitcoin in Mexico so that other companies can easily connect to Bitcoin. We operate in the financial technology sector. In actuality, it should be the Bitcoin sector –which is becoming a sector– and we act as the underlayer to make it useful.
When did you start collaborating with the entrepreneurial ecosystem in the country?
This is my third enterprise. My first experience was in Canada in animation and special effects. However, I realized that it wasn't that easy and, together with my partner, I decided to work for a large company so that I could learn and gain experience. Later we used this knowledge to create our own company. I worked for several years and then got involved in the enterprise of an advertising agency which specializes in videogame marketing. This is a market niche which our company in Canada is the leader of and still operates in. I worked there for six years and developed commercials, advertising campaigns and trailers for major videogames such as videogames by Warner Bros, Electronic Arts, Microsoft, among others.
About three and a half years ago while living in Canada, I discovered Bitcoin through one of our partners, Ben Pires, our technical director. I realized that the technology had a lot of potential, that it could lead to a lot in terms of innovation, that it had a huge impact. I became obsessed with financial issues. Coming from the advertising sector, I researched the subject in depth. I have always thought that as long as you are interested, you can learn a lot from Google. Once I felt more comfortable with this topic, we started working on projects to create a payment processor with Bitcoin. We used the processor for five months. We worked on a couple of projects and when we returned to Mexico, we realized that there was nothing about Bitcoin. Nothing was being done with this technology, apart from a small group of interested people. We realized how much potential there was in the country, what the advantages could be, e.g. financial inclusion, reduced remittance cost for people who need it the most. And we decided to bring Bitcoin to Mexico.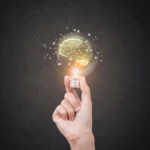 What other reasons were there for you to create Bitso?
We wanted to do something with the technology, something with a lot of impact. When we looked into the market, we realized how we could make the most of Bitcoin. I am Mexican and I lived abroad for 15 years. I had always wanted to return and do something for the country. I believe we can do this by creating systems that are more democratic for everyone. And one of these systems is access to finance. Someone with no access to finance could be said to have a handicap. They can't trade any farther than their physical location. Thanks to Bitcoin, any person can send and receive money from anywhere in the world simply be downloading an app. Regardless of their physical location and practically with only two clicks, they have access to something similar to a bank account, they benefit from the same tools as more capitalized people. In other words, they can invest using Bitcoin, among other options.
What do you think are the challenges or obstacles facing entrepreneurs in Mexico today?
For innovators in the financial sector, one of the main challenges is regulation. As a company, you are handling somebody else's money and you need to do it responsibly. For this reason, there are regulations to prevent money laundering. I think the biggest challenge consists in creating an innovative product without having laws that you can adapt or that encompass your business model. This happened to us. When we came here, before we started the business, we didn't even know whether it was illegal. And we had to do some research and pay for a lawyer's firm before we even started on our first project. Once we saw that we could do it without breaking any law, we started working.
I think this is one of the biggest challenges for entrepreneurs in this sector. A bank, for example, has large legal departments, regulatory teams, compliance staff, an infrastructure that a startup is probably not going to have and which will be very hard and expensive to generate. So the regulatory barrier to entry is very hard. And here in Mexico there is no easy way of approaching the authorities even if it's just to make an enquiry. That happened to us. We asked for their opinion and some of them never listened to what we wanted to do, others directed us to different people and nobody knew whom we could ask.
In my opinion, the other challenge is security. If you are handling other people's money and you need to treat funds responsibly, you need a secure platform. If your platform is not secure, there can be losses. Ensuring that a technological element is bullet-proof is hard and takes time.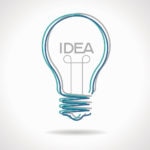 How would you define the DNA of the Mexican entrepreneur/innovator?
I think Mexican entrepreneurs share the common trait of wanting to solve a serious problem. Because what's really great is that entrepreneurs can choose from a lot of options, a lot of gaps to try to fill them. If you live in Mexico, you have a lot of chances to make improvements. Above all, given the type of culture, the type of population and the average age of 26, we have all the ingredients to be able to make substantial changes that have a gigantic social or economic impact. In my view, Mexican entrepreneurs, especially successful entrepreneurs, have analyzed these opportunities to generate improvements.
What are the characteristics of Mexico's current entrepreneurship ecosystem?
The Mexican ecosystem is only now developing and has been around for a lot less time than the ecosystems in countries such as England, the USA and France. However, I think it is growing extremely fast, albeit there is still a long way to go.
Unfortunately, there is still not a venture capitalist culture and this starts with the investors or people who want to put their money into promoting very innovative ideas. But this is also a problem that starts at the universities and has to do with how you create a company to guarantee that you will generate a return on investment rather than run away with the money. There are a lot of mechanisms that make this possible, for example, vesting. This is very common in Silicon Valley. If you are the company's founder, they tell you: "Hey, what would you do with your idea and product if I support you and give you some money? But you know what? Your stocks are tied to a three-year employment period with the company." This does not exist in Mexico and there are no easy legal tools to do it. In the United States, for example, this can be done online. Entrepreneurs only have to go to a website and pay 100 dollars to have an operational company with corporate governance. Here in Mexico the system is a bit more complex and less inviting to very small companies.
In your opinion, what is the role of official and non- official bodies in entrepreneurship?
The Government should set up initiatives which entrepreneurs could apply for. For example, "yours is a new enterprise so submit an application and you won't be charged taxes for the first year." You don't have to do a tax return and can do without the accounting expenses which don't generate anything for the company but are an expensive obligation. Additionally, I think that, specifically in the financial technology sector, the regulatory bodies could set up ways of opening doors to entrepreneurs so that there is communication between innovation and the applicable rules. The main reason for this is that these institutions are not easy to reach. They are used to liaising with banks, clearing houses, and companies with thousands of employees and large departments. So there should be a process that prevented small entrepreneurs from having to ask.
As for the private sector, it's a bit about changing their mentality. A lot of the terms and conditions presented to us by, for example, Mexican investors have tended to be a bit more abusive. And this is worse for the company in the long term. Investors with abusive terms and conditions should remember that the people who generate value in their company are the teams that drive the company and its product and develop new things. And when you impose very abusive terms and conditions, it is be very easy to demotivate and dishearten entrepreneurs and stop them making real changes.
However, if the terms and conditions are a bit fairer for both parties and they are both happy after the round, the company can grow a lot in five years. Otherwise, if the terms and conditions are abusive, the company is only partially operational.
How would you describe the financial opportunities for Mexican entrepreneurs today?
Raising capital is often a full-time job and a bit of a distraction. How can we change this? That's hard even though there are now interesting options such as crowdfunding which make it a bit easier for entrepreneurs. In addition to being a very significant distraction because you wouldn't survive otherwise and the company wouldn't grow, raising capital also takes over your time and stops you generating value for the company. I think this is a general rather than a regional problem since you need time if you want to raise capital.
I think Mexico is doing well in terms of funding companies and raising capital but there is still a long way to go. Especially given that certain private capital imposes abusive terms and conditions.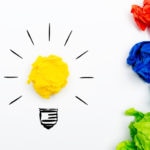 How do you see the future of innovation in Mexico?
Mexico has a very special characteristic. Thanks to its culture, history and environment and nature, Mexico is a very creative country. I have seen this everywhere. Mexicans are not conformists and they are creative. This is great to be able to generate innovation. If you don't agree with something and are creative and smart enough to do things differently, you can achieve a lot. So I think that entrepreneurship in Mexico is going to be one of the main drivers of the economy. Especially now with technology companies for instance. There has actually not yet been a tremendously successful company which has been entered into the Mexican stock market; however, this will happen in the next three or four years with  startups that were formed five years ago. And this will lead to a lot of other enterprises.
In Silicon Valley technology companies started being formed and listed in the stock market, and entrepreneurs became significantly wealthy. And they lived that change and witnessed the growth of their companies and then started investing in new ideas, new enterprises and in venture capital itself, and they created investment strategies for startups.
What advice would you give someone who wants to become an entrepreneur in Mexico?
The most important thing is that your aim is not to get rich. You launch an enterprise because you don't agree with how things are done and you know you can do it better. Entrepreneurship is pretty hard; it requires a lot of patience and effort and above all perseverance. If you are not passionate about something, I would say, don't become an entrepreneur. If you don't really believe that what you are doing will change the world, stop and come up with something else. It's not easy at all. It's a lot easier to work at an office from 9 to 5 and then go home and forget about work. When you become an entrepreneur you sometimes need to put in long hours and be motivated. Nobody will tell you what to do and you need to be motivated to do things yourself.
Pablo González believes that government bodies should facilitate and expedite the entrepreneurial process in Mexico, particularly in the financial sector which is strictly regulated. He also stresses that it is important that the private sector supports entrepreneurs more and sets less abusive rules for the companies they invest in or wish to invest in.