Small businesses across the country are having to modify their business operations to stay afloat in the middle of the COVID-19 pandemic. During trying times when unemployment numbers are at historic highs, digital resources have become increasingly necessary.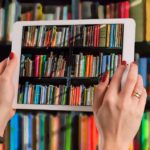 BBVA USA recently announced a series of measures to help small business clients, initially on March 13 and again on March 25, as the situation developed. However, in addition to this, here are some ways digital can help small businesses modify their operations successfully during the outbreak:
Shopping via FaceTime:
Sales associates at a small business in Maryland have been helping customers practice social distancing, showing them inventory via FaceTime on smartphones.
Transitioning to digital sales:
Turning from brick-and-mortar to being an online retailer can be intimidating. However, eCommerce software companies such as Shopify are offering extended free trials in response to the COVID-19 pandemic.
Free online marketing:
Companies like Yelp are helping restaurants through waived advertisement fees and free advertising. The marketing assistance is part of the company's announced $25 million in relief for local restaurant and nightlife businesses.
Gift cards and vouchers:
Kabbage, an online small business lending platform, set up a service for any small business to register to sell gift cards to its customers for future use. According to the Kabbage website, "Once registered, businesses can send a custom link to their customers."
For customers in need of assistance beyond digital modifications, the following are details on the previously-mentioned small business offers BBVA USA has set up as of March 27:
Fixed rate small business loans of up to $50,000 with first payment not due until 90 days after opening
Small businesses may request refunds of overdraft fees
Small businesses may request waivers of service charge fees on deposit accounts
Deferred and extension payments on existing small business loans and credit cards