When artificial intelligence transforms your mobile phone into a personal assistant
Companies like Google, Facebook and Apple are developing artificial intelligence (AI) tools to automate dozens of daily tasks and make life simpler. The New York Times looks at some of the most notable apps.
The Roll is a new smart app that can help you organize the thousands of photos you take with your mobile phone. The app scans a photo library, analyzes each image and tries to detect the ones that are similar. It then sorts the images into groups so copies can be deleted.
The app also gives each image a score as a measure of its quality. It doesn't always get it right: a professional fashion image taken in a studio obtained a quality score of 50%, although it may help the user to know which photos are better or worse before sharing them.
The Roll also recognizes the themes of your photographs. The appautomatically labels the images with options such as fashion, beauty and animals. The result is a carefully compiled photo archive that can be navigated by clicking on a collection of images with labels on the app, or by searching for a key word. The Roll is free for IOS.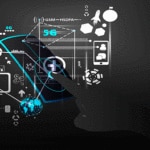 EasilyDo EasilyDo offers a similar organization based on AI and seeks to perform some of the tasks done by personal assistant in real life. It works by connecting directly to e-mail accounts, like Gmail and Exchange, and from other services and apps like Facebook, Evernote and LinkedIn.
EasilyDo collects information from these sources and send alerts about meetings scheduled in the calendar. It also enables users to see flight schedules, create events in the calendar based on e-mail messages and arrange their list of contacts.
EasilyDo is available in iOS and Android. Although most of its features are free, if you want to access the whole range (such as connecting to Salesforce to register professional sales information) you will need to pay around five dollars a month. EasilyDo Inc. also has a new free e-mail app that applies some of the same smart automation features used in its digital assistant to its intrays. It has a joint intray for different accounts and with a single click the user can unregister from distribution lists and automatically classify e-mails into different types of folders such as travel or other categories. The app is only available for IOS.
24Me is a digital personal assistant like EasilyDo that connects to different online accounts. It looks more like a standard to-do or calendar app that can be useful for people who like to organize their days like a linear calendar. It's free for iOS and Android.
Google Now, free and available in Android, and through the Google app in iOS.
The app's surprise feature is a really useful alert –for example, a traffic alert on the way to your next meeting. Google Now can also help users find interesting places nearby and make a booking in a restaurant, and you can talk to it in a natural language to make searches.
To get the full benefit you need to interact with Google Now, which requires the additional step of launching the Google app in IOS.
One of the best-known smart apps is Apple's Siri.  It is used to start telephone calls, send text messages and to program timers, reminders and alarms. The app can answer sophisticated questions on science or help with browsing.
Finally, the Us Two Face Maker app allows users to customize the look of an Android Wear SmartWatch.