BBVA Bancomer uses artificial intelligence to implement its virtual assistant
BBVA Bancomer is the first bank in Mexico to use artificial intelligence integrated with WhatsApp's technology. Its virtual assistant facilitates the bank's communication with both customers and non-customer users, answering questions about branch location, how to open an account, and suggestions on how to use the bank's digital services.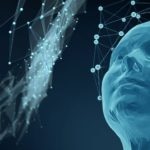 Because it is integrated with WhatsApp, BBVA's virtual assistant can process data in both text and voice, so the user can choose the format he or she finds more convenient at the time of their contact with the bank. Users can feel safe sharing data, because when an account is verified, confidentiality is guaranteed by both companies. Furthermore, the assistant will not request confidential information such as account, PIN, or CVV numbers, or any other sensitive information. Nor will it deliver any kind of advertising.
By using data and machine learning, the virtual assistant will be able to use and process data and transform it into more exact, tailored interactions about the financial needs of a customer, where and when they need it. The use of artificial intelligence means BBVA's virtual assistant can understand and learn about customer requirements and queries, which will allow it to expand its capabilities as the project develops.
BBVA Bancomer's Head of Business Development, Hugo Nájera Alva stressed that AI enables the assistant to learn from its different interactions and to identify customer needs, thus having a better alignment with the customer and increasing its capabilities over time.
Nájera explained that the use of this technology decreases response time, providing immediate answers and processing. "Additionally, the assistant takes into account all those variants and exceptions that can occur in the service when it interacts with a customer – things that can't be processed to the same degree in traditional customer interactions – and this translates into more exact, better quality responses."
For his part, Carlos López-Moctezuma, BBVA Bancomer's Head of New Digital Businesses, stressed that connecting the biggest bank in the country to the most used messaging application in Mexico, will result in more timely and appropriate responses in the bank's daily interactions with its customers. Providing quicker, more accurate responses when giving advice about the bank's products and services will naturally generate better financial opportunities for all the bank's customers.
López-Moctezuma pointed out that "BBVA Bancomer always looks to be on the cutting-edge, being the first to meet the needs of its customers with new products and services that gives them a better experience with the bank, finding the communication channel that best suits their immediate needs. Being able to give advice or information over the same channel that they use daily to communicate with their friends and families, brings us much closer to our customers."
Interacting with the BBVA virtual assistant
Customers and non-customers can interact with the virtual assistant by adding the Bancomer number to their list of contacts. Open WhatsApp and start a new chat. Looking for a branch or ATM is as simple as using the chat to write or say "I'm looking for a branch nearby" or "I´m looking for an ATM." The assistant will ask the customer to share his or her current location and will respond with the location of the closest branches and/or ATMs. This information is provided in less than 15 seconds, and it also linked to other applications so that the best route can be shown.
In response to questions like "What kind of accounts are there?" or "What credit cards do you have?" the assistant will show the relevant products, their features, and ways to sign up. Simply with the word "applications", the service will return information about BBVA Bancomer's applications, their functionality, and how to install them.
With this integration, BBVA Bancomer continues to be on the cutting edge of solution development, giving the bank's customers and non-customers critical information to make decisions about handling their finances, quickly and efficiently, incorporating partners and exploiting technological innovation and data.