BBVA Spark, the new unit that caters to the entrepreneurial ecosystem, has widened the scope of its activities by welcoming a new member to its ranks: BBVA Open Innovation, an end-to-end value proposition encompassing financial products, connection to innovation hubs and access to leading investors.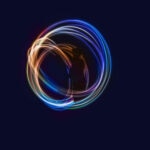 BBVA Open Innovation, founded more than a decade ago, seeks to strengthen ties with the entrepreneurial ecosystem. The firm has engaged in more than 120 pilot projects with transformative startups, hosted more than 55 events a year and created a community of more than 220,000 people, with whom they have driven technological solutions to build a more innovative, sustainable and inclusive present.
"Entrepreneurship is changing the world. And for us, too, the time has come to embrace change: BBVA Open Innovation has evolved to become part of BBVA Spark, the bank behind the businesses that are shaping the future. We want to be the spark that encourages entrepreneurs and drives the entire ecosystem," explains Roberto Albaladejo, Head of BBVA Spark. "For us, the community we've built is still the key, and we will continue our work to share knowledge, provide inspiration and give a voice to the leading players in innovation," he adds.
BBVA Spark was born with a mission in July 2022: to become the ally of tech firms with a scalable model that face the challenges of the future through innovative solutions. BBVA Spark's commitment echoes the maturity of the entrepreneurial ecosystem in Europe and Latin America. For the time being, BBVA Spark is present in Spain and Mexico City. "With BBVA Spark, we reinforce our commitment to the ecosystem by creating new opportunities for entrepreneurs who need a financial ally for their growth," says Albaladejo.
BBVA Spark's value proposition is to build a 360° solution that addresses the core needs of startups, scaleups and unicorns. This value proposition is driven by four concepts:
Finance. The finance offering ranges from traditional banking services (cards, insurance, payment solutions) to bespoke innovative solutions that support companies with specific concerns. For tailored solutions, the three main tools are venture debt (loans aimed at ensuring that the entrepreneur's stake is not significantly diluted in funding rounds), growth loans (loans aimed at financing growth at more advanced stages), and 'capital lines,' a financial tool that enables venture capital to increase liquidity and speed up the investment process.
Specialized coverage. To support startups there are two types of profiles: growth bankers, who provide services to entrepreneurs on a day-to-day basis and cover their funding needs such as accounts or payments, and growth specialists, who understand the strategy of startups over the medium and long term and introduce them to investors.
Connecting to investors. BBVA Spark invests in leading funds, such as Leadwind, Lowercarbon, Propel, Sinovation Ventures, Fifth Wall and Hy24. This role enables the bank to support startups in a range of different sectors.
Ecosystem. BBVA Spark has welcomed BBVA Open Innovation into its stable of solutions to continue promoting connections among the major players of the entrepreneurial and innovative ecosystem. For instance, the new unit can enter into partnership agreements, where BBVA benefits from a startup's activities or introduces clients to other high-growth companies.
In addition, as a further aid to the innovative ecosystem, BBVA Spark is present at several innovation hubs in Spain, such as Startup Valencia, Barcelona Health Hub or the B Accelerator Tower entrepreneurship center.
Since its launch, BBVA Spark has invested €200 million in venture capital funds and generated more than €100 million in startup funding in Spain and Mexico. In addition, the bank offers its products and services to almost 500 customers in both countries, an impressive performance for just a year and a half of activity. In Mexico, BBVA Spark has a presence in Mexico City and will open for business in Guadalajara and Monterrey later this year. The startup banking unit will also open its doors this year in other countries in the region.