According to the latest reports, Big Data use and analysis rose 3% against 2014. This is the smallest increase in recent years, and this could mean that Big Data is no longer a fashion, but has now become an accepted business solution.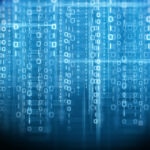 The consulting firm Gartner has published a study entitled Practical Challenges Mount as Big Data Moves to Mainstream revealing that businesses have continued to increase their investment in Big Data projects in 2015 for the third successive year. However, it is important to note that this growth is slowing, and this, in the opinion of Nick Heudeecker, Director of Research at Gartner, is a hint that the approach to Big Data is shifting "towards standard practices" (or normal practices). In other words, Big Data is being standardized.
This conclusion drawn in the study is based on a sample of 437 companies from all sectors. All these companies have also specified their reasons for doing analysis using Big Data. In recent years, companies which have invested in Big Data have done so for many different reasons, and in a sense, they have been testing the waters. This lack of focus is probably due to the fact that the technology has not yet been sufficiently consolidated for us to pinpoint exactly where its value lies.
Nonetheless, the study reveals the most popular trends in companies with Big Data projects, using both projects which are already up and running, and those which are being implemented. Customer experience, process efficiency, customized marketing and security are now the four main reasons why companies invest their time and money in Big Data.
Perhaps the most interesting statistic, however, is the number of accepted projects based on Big Data analysis solutions. Up to 75% of surveyed companies are already implementing - or plan to do so in future years - solutions based on Big Data technology.
No doubt this latest statistic paints an accurate picture of the current situation of Big Data technologies. However, the most important factor to take into account would be ROI( Return on Investment). A total of 38% of companies which have already invested in Big Data initiatives cannot assure that ROI is positive. However, this figure increases to 43%  in companies which have not yet invested in Big Data but plan to do so.
What this tells us is that solutions based on Big Data analysis mark a turningpoint towards standardization. Big Data is no longer a fashion, it is part of the status quo, and is now a permanent business solution.