"Hello, I'm Blue, the BBVA virtual assistant. What can I do for you today?" This is how the first virtual assistant developed entirely by BBVA introduces itself. The newly launched virtual assistant responds to more than 100 customer requests among the 800 features that are integrated in the BBVA app. This makes Blue the most comprehensive virtual assistant on the market. The new tool takes advantage of natural language processing (NPL) and machine learning, which facilitates both voice activated and text-based customer interaction with the app.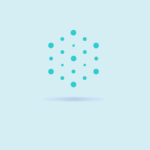 The objective behind Blue is to provide real time responses to the most common customer queries, using simple, visual language for customers who are not familiar with the application. The assistant is available in the new version of the BBVA app by accessing the private customer area. Blue is located on the right-hand side of the customer interface, and is only available in Spanish.
Thanks to artificial intelligence and Blue's continuous (machine) learning, customers can interact with the virtual assistant to get information on dozens of topics, such as: the location of the closest ATM, information requests about financial products, checking account balances, confirming how much you spent on travel last year, and if you have saved in the current month. You can even request to speak with an agent, who will then immediately contact you.
"With Blue, we have created a new way for customers to communicate and interact with BBVA. If the user is unfamiliar with a tool in the app or is unsure about how to conduct a specific transaction, he or she just needs to ask Blue and the answer will be immediately provided. The user experience will be enhanced with this development," Eliseo Catalán, head of BBVA Spain's Blue product development said.
The BBVA virtual assistant, designed in house by the bank's Smart Assistant team, uses Dialog Flow, an NPL tool from Google and Amazon's cloud in order to ensure the service works quickly on all the platforms where it is integrated. Both platforms allow for development, deployment, and operations that adhere to the level of security and operational standards required by BBVA.