The apps world continues to grow. In just a few years, apps have become smartphone users' closest ally. They aren't all as well-known as Instagram and Shazam, but they have the same potential.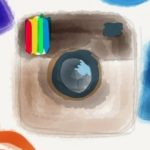 Finding out what is in the products we regularly eat is an odyssey for everyone, and especially important for people with food allergies. IntolerApp makes grocery shopping easier by saving users time reading the label to check the ingredients in the food they want to buy – and essential for people with intolerances to eggs, gluten and lactose.
According to this app that received an award for the best health-related app, "the database of more than 9,500 products determines if the user should consume the product" or if it should stay on the shelf. Just scan the product's barcode with the phone's camera.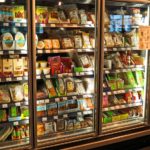 Furthermore, as elEconomista underscores, it not only works for name brands, but also for store brands, and no Internet connection is needed.
"Because movie theaters don't have pause buttons." This is the slogan for RunPee, an app that lets moviegoers known when the best time is to go to the bathroom while watching a movie. "I got the idea while watching the remake of King Kong in 2005. The movie was about three hours long. By the end of the movie I desperately needed to go to the bathroom, so badly that I couldn't enjoy the movie. But I wasn't about to leave the theater until it was over," explains RunPee CEO Dan Florio, on the app's website.
This is how it works. A timer activates when the movie starts, and when there is a "peetime" – the chance to run to the bathroom – the phone vibrates for a few seconds, without bothering other people nearby. And that's not all. According to Mashable, RunPee also gives a summary of what happens while you were gone so you don't miss out on anything.
Checking the websites of different shipping companies to track a package is a thing of the past. Aftership has created a revolution in shipment management. According to Smartblog, working with if different couriers is no problem at all because Aftership unites all the information in a single app, making it easier to monitor and track all packages.
The app sends a notification to the phone every time there is an update to the status of the shipment.
What started as an app that warned about jellyfish on Barcelona beaches has extended across the entire Catalan coast, the Balearic Islands and Tunisia.
"Help from the general public is crucial for us," Elisabetta Broglio, General Coordinator of Observers of the Sea told  La Vanguardia in an interview last summer.  Swimmers, fishermen, lifeguards and others can send pictures of the jellyfish to scientists on the app. This allows the researchers to identify them and include them in their database. They can make predictions about the beach conditions based on the quantity and type of jellyfish.
Hater is the new Tinder to meet people that hate the same things. The traditional idea of meeting someone by talking about your favorite books and movies is outdated. This app was created just weeks ago and is currently being piloted. For now it is only available in English but according to Business Insider, its developers are working to offer the app in other languages.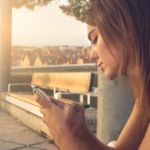 "We discovered that nothing unites people more than hating the same things," explains Brendan Alper, the founder of the app.  "I did some research while we were developing Hater and found studies that show that people are more honest and open when it comes to talking about things they don't like." In every other aspect it is just like other apps to meet people. After creating a profile, users can compare their affinity with other "haters" based on what they detest and how far away they are, says Ticbeat.
When parking in an unknown area, you often run the risk of your car becoming a complete sauna. This app tells users when and where there will be shade at different times of the day, taking into account the location and season. This lets drivers choose where to park their cars and keep them as cool as possible, provided there are parking spots available!
This app is also useful when renting a place to stay for your vacation or buying a home. Sombrica tells you how the shade changes throughout the day, and not just in real time. According to Movilonia you can check the shade for any place in the world in any season.
By using your smartphone to scan wines, this app lets you select, remember and share wines. With Vivino's recognition system and an online community with a catalogue of more than three million different wines, you can scan the labels on the bottles and even take pictures of a restaurant's menu. With Vivino's help, you can pick the best wine for any occasion.
What sets Vivino apart from other apps is that it is designed for everyone. "The wines that we cover are not going to be fine wines. They're going to be normal wines, like Tesco or Safeway wines," the app's found Heini Zachariassen told Forbes.
Making reservations for sports facilities or sports services is now possible on any Smartphone. Thanks to a group of entrepreneurs, there are now more than 3,200 places in Spain where you can reserve golf courses, paddle tennis courts, or even purchase gym passes, according to elEconomista.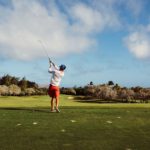 Sport lovers can check the hours and prices for different sports facilities, read reviews from other athletes, check availability and get major discounts on different services.