We know you've been waiting for that trip to the beach, to that country you've never visited before, or to the place with fresh, clean air. But you also probably don't want to come back broke. It's hard to manage money when you're away from home! We don't know what we spent our money on or who paid for what.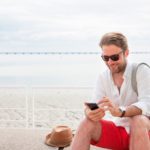 That's why the wonderful world of apps has numerous options that are useful for both group trips (to help us manage and share expenses – it even tells you who you need to pay!) and for managing your own budget.
Catchbudget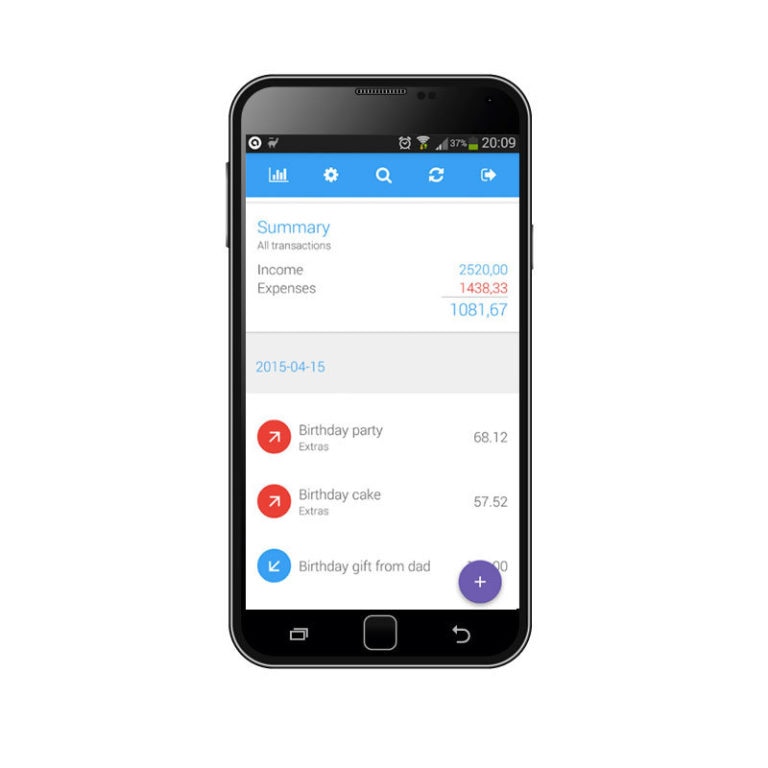 This app does everything you need. It monitors every euro you spend. You only have to enter your monthly income and it subtracts every expense from the total.
The information is automatically updated on all the devices where you have logged in.
The only inconvenience is that the app is only available for Android. Apple users can access the tool using the Internet on their device.
Expensify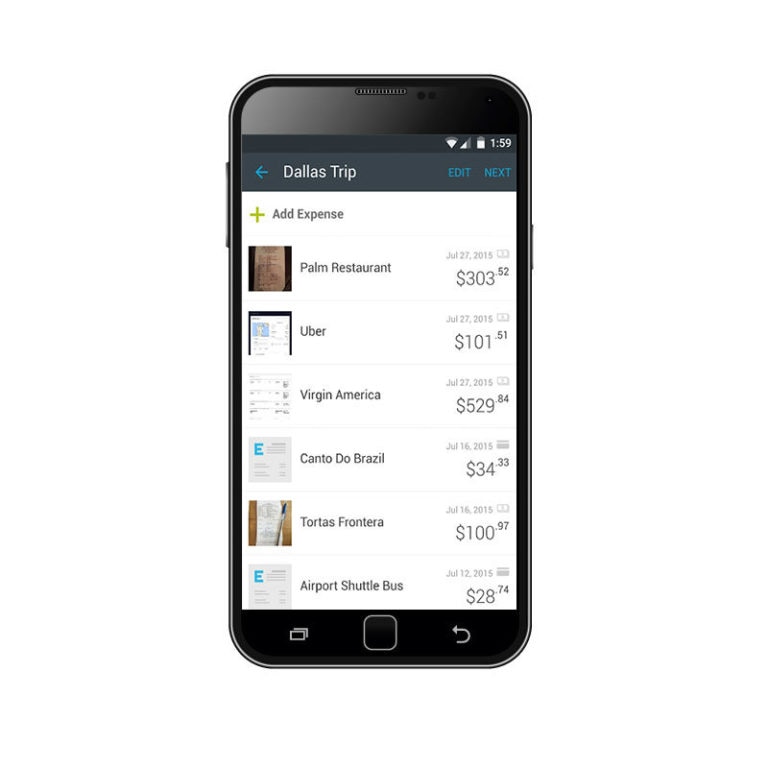 This app is so complete that you won't miss a single expense. Data can be entered as invoices (or by uploading pictures of the invoices and creating a PDF with the information) and you can make notes on the timing and reason for the expense. It even makes graphs to illustrate your spending patterns!
No need to register - you can use it directly, but it's only available in English.
Trail Wallet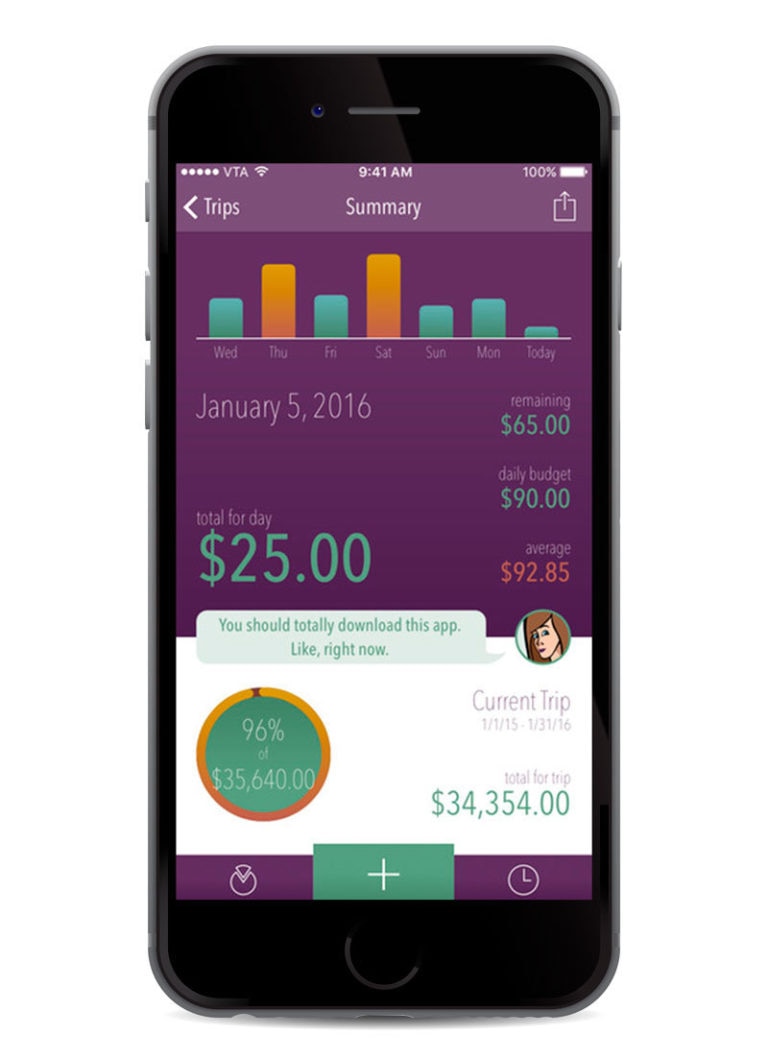 If you're going to take a trip out of the euro zone, we recommend you download Trail Wallet (although it's only available in iTunes). Like the last app, it's in English (but hey, the idea is to travel and learn languages, right?).
It lets you enter the price you pay in local currency and it automatically converts the amount to euros (or the currency you select).
This app allows you to keep exact records of your expenses. For those who love details and tables, the app gives you the option of exporting all the information as an Excel file.
Settle Up, Travel Money, Kidoikoiaki, Payback y Trip Splitter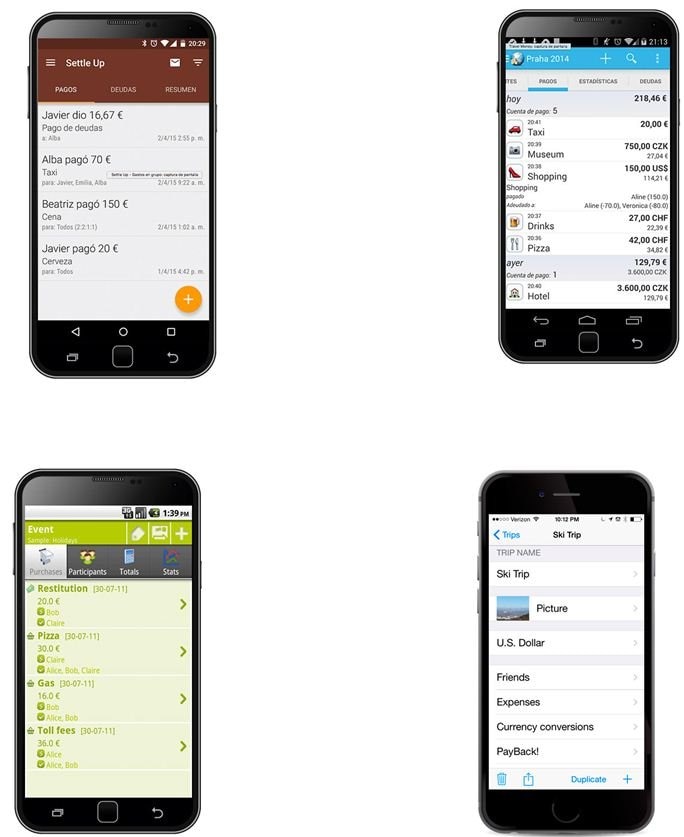 On the other hand, if you're traveling with friends, or at least in a group, we have selected a series of apps that will be a big help: Settle Up (available in Spanish); and Travel Money, and Kidoikoiaki for Android or Payback and Trip Splitter for iTunes.
You just need to decide which interface you like the most, or which app seems the most intuitive. They all help to monitor expenses when traveling with a group and the mess that comes from keeping track of all the expenses.
Just create a group with the friends going on the trip, enter the expenses and who paid. Then the program calculates who owes who money. As the saying goes, "short reckonings make long friends."
BBVA Wallet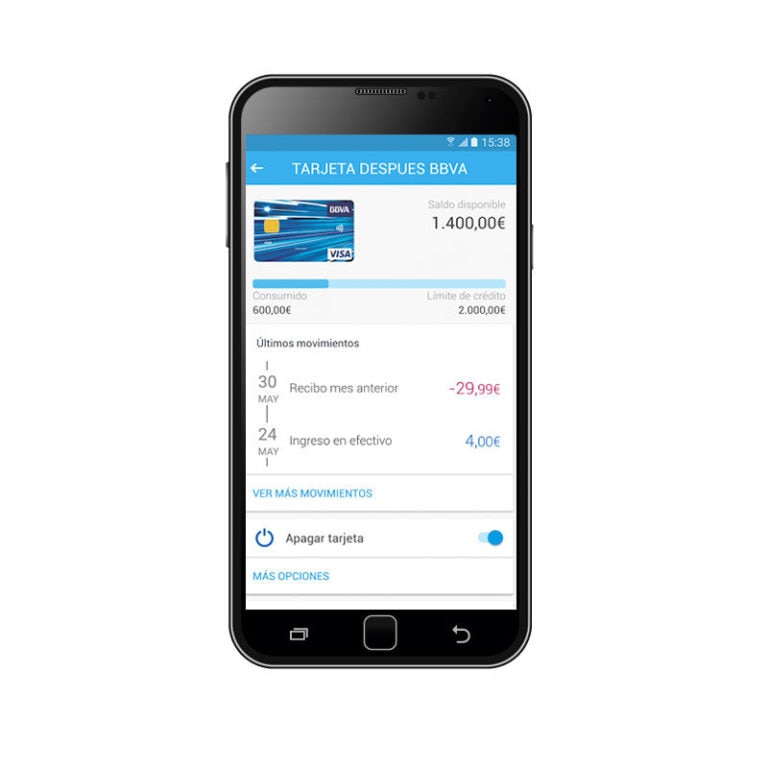 Finally, you can't travel without this app. You can pay for everything with your cell phone, keep track of your transactions and take advantage of special deals. And of course, it's always good to monitor your account balance.
If you use these apps and manage your budget, maybe you can even extend your vacation another day!