In an Op-Ed article published in the Financial Times, BBVA Group's executive chairman Carlos Torres Vila has called on the next European Commission, which will take office in November 2019, to prioritise cross-sector data sharing regulations to fuel the fast growing digital economy.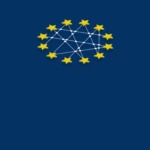 Carlos Torres Vila starts his article underlining how data is now driving the global economy and how the world's most valuable companies exploit the information they collect from their users for their business advantage. "But companies are hoarding data too, preventing others, including the users to whom the data relates, from accessing and using it". "This is true of traditional groups, such as banks, telcos and utilities, as well as the large digital enterprises."
According to BBVA Group's executive chairman, there is an urgent need for regulation around data sharing across companies of all sectors. Importantly, he adds, this needs to happen in a real-time, standardized way and this should apply to "all electronic data generated by users". In his opinion, this could include everything from geolocation history to electricity consumption to recent web searches, pension information or even a list of songs.
In the article, Carlos Torres Vila mentions UK's open banking system. In his view the Payment Services Directive 2 (or PSD2) could be a stepping stone for developing a broader regulatory solution for wider data sharing. "But these rules do not go far enough. They only apply to payments history, and that isn't enough to push forward a data-driven economic revolution across other sectors of the economy," he says.
Carlos Torres Vila adds that, ideally, there should be a global framework of regulation "with common rules across regions and across sectors". Torres Vila cites how, in the aftermath of the 2008 financial crisis, the G20 took the lead in setting up strengthened global standards for banking. In his view, now "we need a similar global push for common rules on the use of data," he points out.
BBVA's executive chairman concludes that the way to start this global revolution is in Europe, setting out clear rules for data and the rapidly growing digital economy. "The next European Commission should prioritise a cross-sector data sharing regulation and show how open data can boost innovation and benefit consumers and businesses," he notes. "The next task would be to lead discussions at the G20, aiming at a much needed global consensus on this matter."