The European Parliament wants robots to have a specific legal status
The European Parliament wants to establish regulatory measures in robotics. A draft report recommends standards given their impact on society, the economy and employment.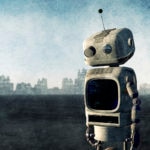 "From Mary Shelley's Frankenstein's Monster to the classical myth of Pygmalion, through the story of Prague's Golem to the robot of Karel Čapek, who coined the word, people have fantasised about the possibility of building intelligent machines, more often than not androids with human features." This is how the European Parliament's report begins with recommendations to the Commission on civil law rules on robotics.
The figures highlight that robots and artificial intelligence will affect five million jobs by 2020. The US Bank of America Merrill Lynch estimates that the value of the robotics market will reach about 142 billion euros by 2020; it is currently 32 billion euros.
The impact of robots will entail a structural change in society and Europe wants to regulate it. To this end it advocates "creating a specific legal status for robots, so that at least the most sophisticated autonomous robots could be established as having the status of electronic persons with specific rights and obligations, including that of making good any damage they may cause, and applying electronic personality to cases where robots make smart autonomous decisions or otherwise interact with third parties independently."
This report also affects safety for the cohabitation of humans and robots: "Designers must safeguard the safety and health of those interacting and coming in touch with robotics, given that robots as products should be designed using processes which ensure their safety and security. A robotics engineer must preserve human wellbeing while also respecting human rights and may not deploy a robot without safeguarding the safety, efficacy and reversibility of the operation of the system."