The five main sources of funding for your startup
Both the European Union and the Spanish government have rolled out funding programs for startups. Here is a brief guide that will keep you from missing out on any good opportunities.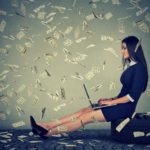 Although it is often said that public authorities don't offer support to entrepreneurs, this is not 100% true. The European Commission has pledged about €8 billion to promote R&D+i initiatives, including tech startups. The amount pledged by the Spanish state as a whole, including autonomous communities, does not fall short either: about €6 billion, according to Diego Soro, founder of Fundera, a company specializing in putting small businesses in touch with investors.
 What do startups have to do to access these funds to finance their projects and growth?
Here are five of the main public funding options available for entrepreneurs:
1. Horizonte 2020, SME instrument
Within its ambitious Horizon 2020 program, intended to promote Research and Development, the European Union has a section devoted specifically to small and medium enterprises engaging in innovation-related activities, but lack access to any of the funding sources available in the market. With a budget of almost €3 billion for the 2014-2020 period it hopes to offer support to about 7,500 European SMEs.
In order to fulfill its objectives, it has different types of instruments, such as the Eurostarts program, which promotes collaboration between SMEs from different member states, apart from very specific programs depending on the startup's activity. Please visit the EU's Participant Portal, to find out more about whole range of available funding programs – not only the funding included in Horizon 2020.
With a budget of almost €3 billion for the 2014-2020 period it hopes to offer support to about 7,500 European SMEs
Many of the funding programs rolled that depend on the Spanish Government are, to a great extent, pending the approval of the State's General Budget 2017. These programs may also be affected by the Government's recently announced reshuffle, with the creation of a new Ministry of Industry, Tourism and Digital Agenda. The state aid funds are distributed among different organizations and institutions.
2. SME Horizon
SME Horizon can be defined as a second opportunity for the startups that were left out of the EU's Horizon 2020 program by a narrow margin. Why by a narrow margin? The European Commission endorses and approves many of the startups that apply for funding through Horizon 2020. But the budget is not unlimited: when distributing funds, the SMEs with lower scores according to the EU yardstick sometimes don't make the cut. That is where the Ministry of Economy's SME Program comes in: This program funds feasibility studies (technical and commercial) which include a business plan of an innovative project to those SMEs which have obtained a score of 12 or higher from the European Commission but were finally unable to get any funding.
The call for 2017 has not been announced yet. The budget for 2016 was €3.7 million, less than half the amount for the 2015.
3. Neotec Program
This is the primary tool for startup funding of the Center for Technological and Industrial Development, the CDTI, a public organization that reports to the Ministry of Economy. It is intended for companies developing their own technology which were incorporated less than four years ago. The last call, which concluded in September 2016, had a €20 million budget.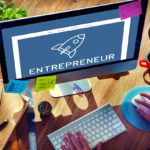 4. Enisa Funds
Enisa is the National Innovation Enterprise and its funding program for startups – participation loans without collaterals or guarantees- are, in general lines, very appreciated.
For example, Daniel González de Vega, co-founder of successful startup Smartick, remembers that, during the first tough years of the company, "Enisa offered good support. Besides the financial contribution, they work in a highly professional manner."
How does it assign its highly demanded support? In general lines, Enisa co-invest when another private investor invests in the project, normally the same amount. Its calls are open, meaning that any startup can apply for financing without having to pay attention to the calendar.
5. Emplea Initiative
This program by the Ministry of Economy does not provide any direct funds, but finances part of the costs of contracting workers specializing in technology development. Specifically, in its last call, the maximum grans were €30,000 per year and technology specialist holding a university degree; if the specialist holds an Advanced Vocational training Degree, €25,000 per year, up to a maximum of two employees per company.
This specific program is both aimed at supporting businesses and fostering employment. In fact, beyond the specific aid, it has a pool of technologists to put professionals in touch with emerging companies.
Also, there are different economic support programs for startups, which do not provide funding in the strict sense of the term. State-owned Red.es offers aid for SMEs developing cloud solutions and for the first quarter of 2017 the Ministry of Education and Culture is expected to announce a call to fund the digitization of cultural contents.