Garanti Bank once again hosted women entrepreneurs from a range of different sectors for a meeting in Samsun. Organized in collaboration with the Women's Entrepreneurs Association of Turkey (KAGİDER), the purpose of the 2019 Women Entrepreneurs Meeting is to help open new markets and provide women entrepreneurs the knowledge they need to further develop their businesses. The meeting in Samsun was the first of a series of similar events planned for cities around the country.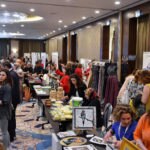 The Women Entrepreneurs Meeting series was established in 2017 as a forum to address the specific needs of women entrepreneurs, a recognized driving force in Turkey's business community. The series, which this year kicked-off in Samsun, provides participants with the opportunity to share information, learn from each others' experiences, establish new collaborations, and identify potential new markets.
Cemal Onaran, Executive Vice President of SME Banking at Garanti Bank, and Sanem Oktar, President of KAGİDER inaugurated the event. Following the opening speeches, participating entrepreneurs could visit various booths, meet with buyers from large institutions representing a wide range of sectors, and attend a professional seminar entitled 'Overcoming Limits in your Business' with panels that focused on 'Accelerated Business Links' and 'Buyers Have their Say.'
The 2018 nominee in Turkey's Woman Entrepreneurs Competition, Sezen Sungur Saral from Reeder, and Nazlı Uyanık Yıldız, 2018 nominee for Turkey's Woman Entrepreneurs Changemaker and founder of Nebyan Doğal, encouraged participants with their inspirational success stories. The participating women entrepreneurs also received information on relevant, high priority topics such as digitization, payment systems, foreign markets, and foreign trade incentives, topics to help them grow their businesses.
Commenting on Garanti Bank's role in the event, Cemal Onaran, stressed the importance of  the bank's long-standing collaboration with KAGİDER, "We are pleased to be able to play a part in helping Turkey's women entrepreneurs meet each other, identify new business opportunities, and network with buyers from important institutions."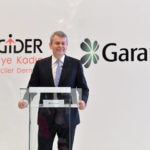 Garanti Bank Executive Vice President, Cemal Onaran.
Garanti's Executive Vice President went on to discuss the banks' other activities that complement the Women Entrepreneurs Meetings. For example, Garanti is the first bank in Turkey to apply the model espoused by the International Trade Center (ITC), a joint United Nations - World Trade Organization development agency. "We focus a significant amount of effort to help female entrepreneurs access various international financing resources. To date, we have provided approximately 5 billion in Turkish lira (€762 million) in financing to women entrepreneurs." Onaran explained.
Since 2012 the bank, has also been running the Women Entrepreneurs Executive School, in partnership with the Boğaziçi University Lifelong Learning Center, where women receive training in the skills needed to be successful entrepreneurs. Garanti also runs the Woman Entrepreneurs Competition, a highly acclaimed competition that motivates Turkey's like-minded women with inspirational stories from other female entrepreneurs. Onaran concludes, "Women entrepreneurs work tirelessly making significant contributions to our communities; we in turn must work on their behalf, supporting them with these kinds of programs and providing them with innovative products and services that will assist with their success."