As part of Garanti BBVA's goal to enhance customer experience on the go, the bank is now offering customer service on a corporate WhatsApp account. The new WhatsApp service allows customers to resolve their problems quickly and get detailed information on the bank's products and services  - all on a channel they already use on a daily basis.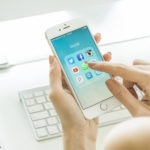 Using smartbot technology, the Garanti BBVA corporate WhatsApp account is available 24 hours a day, 7 days a week. Customers can contact Garanti BBVA on WhatsApp by adding the phone number +90 444 0 333 as a contact, or on the "Contact Us" section of Garanti BBVA's mobile app.
The service covers over 100 different issues, including lost/stolen cards, ATM/branch location, currency exchange rates, and loan calculations, meaning customers can get answers to their questions instantly, without having to contact the call center. The chatbot learns from every interaction in order to improve communication with customers and eventually expand the service to many other areas.
Garanti BBVA's executive vice president Didem Dinçer Başer said that Garanti BBVA also provides support via chatbots on Facebook Messenger and garantibbva.com.tr., and voice assistance UGI. "Customers want to be able to contact companies as easily as they reach out to a friend, and communicate with them on their preferred platform. Garanti BBVA will continue to use digital solutions to be present on the platforms our customers use the most," she said.