Internet sales have soared in recent months, resulting in growth in the ecommerce sector. But if new purchasing habits are to truly take root and survive in the post COVID-19 reality, businesses will have to carefully nurture the customer buying experience. Against this backdrop, artificial intelligence (AI) is not only a tool to help improve the user experience and increase customer satisfaction, it can also facilitate payment management and detect potential fraud.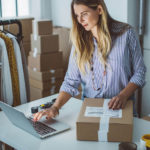 According to a study conducted by EAE Business School at the beginning of Spain's lockdown, 30 percent of Spanish consumers indicated they would do more shopping over the Internet as a result of the COVID-19 pandemic. The data also reveals that during the first three months of the pandemic, 4 percent of these consumers were new to online shopping in general and 8.3 percent used online shopping for the first time to buy food products. How this change in consumer buying habits evolves will depend largely on the shopping experience that customers encounter as they emerge from lockdown.
To improve the experience, brands will have to work on core strategies such as understanding their clientèle, identifying their preferences and needs, establishing relevant communication with them, and providing transaction facilities. This is where the techniques behind artificial intelligence can become important business allies.
AI, improving results and preventing fraud
Artificial intelligence is the technology that will have the greatest impact on ecommerce in the years to come. According to forecasts made by consulting firm Gartner, by 2023 most organizations that use AI in their ecommerce platforms will achieve a customer satisfaction improvement of at least 25 percent, accompanied by increased revenues and cost reductions.
The use of AI will span two fronts. On one hand, it can offer business efficiency improvements when it is applied in areas such as fraud detection, image categorization, price optimization, and customer segmentation. But it also has huge potential for enhancing the user experience in these platforms by making algorithm-powered product recommendations and offering content personalization, virtual assistants, and improved search capabilities. All of this will help companies differentiate themselves, better positioning themselves in relation to the competition.
"Artificial intelligence can help strengthen e-sales in a number of ways, most especially by improving the customer's shopping experience through personalized and guided processes, inventory control, and support functionality to answer questions. It also facilitates recovery and payment acceptance rates," says Jordi Nebot, CEO and cofounder of the payment gateway, PaynoPain.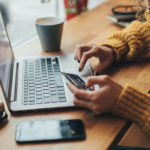 Understanding each customer individually thus enables the personalized experience that customers are beginning to expect when making transactions. Achieving this relies on systems driven by machine learning, which enable real-time content modifications based on user behavior, predicting the shopper's next step in the online store, putting the merchant a step ahead by streamlining the buying process.  In addition, chatbots or virtual assistants not only improve customer communication, they also provide support whenever it's needed and can create promotions based on customer preferences.
The logistical side of the process can also benefit from these technologies. Artificial intelligence helps ecommerce platforms forecast future demand by analyzing the web site's consumption patterns and anticipating inventory needs. This increased efficiency reduces costs and improves business performance. Once cannot overlook the importance of the delivery experience in the ecommerce context. The quality and speed of product delivery are essential for increased customer loyalty.
Payment-related issues are fundamental to the experience. "One of the issues that matters most, both to vendors and online shoppers, is ensuring the security of the process and minimizing the potential for fraud," Nebot says. "Using AI techniques, such as advanced data analytics and machine learning makes it possible to provide intelligent fraud management tools that allow companies to leverage previous experiences to increase the security of their virtual businesses."
Chargebacks — when products or services are returned and the vendor has to reimburse the payment — are another significant concern for online merchants. Sometimes the functionality provided by online businesses is used for illegal transactions. "With AI, transactions can be scored according to a number of parameters, such as customer ID, amount, or country of origin, and in the event that the transaction does not meet certain criteria, the system can flag the transaction as a risk or even block it instantly, protecting the business against attempts at fraud," PaynoPain's CEO concludes.