Inbenta: artificial intelligence serving bank customers
The Catalan company specializing in artificial intelligence closed a $12-million investment round to expand its technology.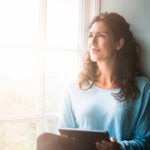 "I need to send money to Bogota" is an obvious phrase that any human understands. In the case of a computer, it's not as easy, as it's not going to find any content containing those words in the internal documentation. In the semantic world sending money is related to transferring. We develop technology for the system to understand that with those words you want to make an international transfer. It understands it and it's going to say how to do it. It's the magic of natural language processing".
This is how David Fernandez, managing director of customer satisfaction at Inbenta, explains the technology developed by this firm specializing in natural language processing and semantic search. Fernandez exemplifies how artificial intelligence can operate in the banking sector although the software they develop is applied in many sectors.
Founded in 2005, Inbenta has closed a investment round of $12 million (10.6 million euros) this week to enhance its technology on the market. Large companies, including BBVA, Iberdrola, Axa and Telefonica, use cognitive models to interact with the user.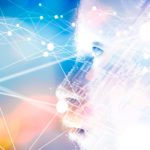 "These systems interact directly with users to end up topping up the balance on a mobile phone or adding money to a card. They are transactions you can perform through a chatbot. You no longer have to go to a branch or log into the private area of a website to perform basic operations. You do it on your mobile. The potential is enormous" says Fernandez.
This chabot "has a dialogued module that will ask for information and then perform the entire transaction with the bank's internal applications, customized and with independent responses."
Semantic search technology accesses information through the company's Knowledge Base (FAQs) to find the most relevant response. For the artificial intelligence to work, Inbenta develops search engines based on the contextual meaning of the questions that the customers ask instead of just writing keywords.
Thanks to this, they can infer that when you write 'I will send money', you want to make an international transfer or when you're in a bank website and write 'pay', you're talking about money.
Behind those engines, Fernandez stresses, there's a team of 30 experts in computational linguistics. The language is alive and philologists fine tune intelligent search engines every day.
And how much does this technology cost? The Inbenta representative replies that "it costs less than it's worth" and clarifies that the "system makes more sense when there's a significant volume of data; it's very useful for large companies. If thousands of users enter seeking information to solve problems, the technology becomes much more valuable. It's an added value in customer service channels."
The company's R&D centers are in Barcelona although it has offices in France, Brazil, Chile and the Netherlands. Without forgetting the U.S because, in his opinion, "If you're a technology company and want to continue to grow, you have to be in Silicon Valley". The American market generated along with Spain about 85% of the group's total revenues - it closed 2015 with a turnover of five million dollars (4.6 million euros) - although Fernandez stressed that Latin America is beginning to implement artificial intelligence solutions and it's one of the next markets they aspire to conquer.