Devices that are wearable, cars that drive themselves, household appliances that we can control via wifi or bluetooth and even clothes connected to the Internet; what more proof is needed that we live in the age of the Internet of Things (IoT), or rather, intelligent objects that multiply their usefulness and make our lives easier because of automation and the control we have over them thanks to digital, wireless and cloud technologies?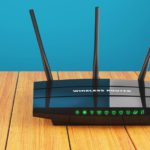 The Gartner advisory firm highlighted the fact that there were 5 billion devices connected intelligently in 2015. Cisco, on the other hand, expects this figure to increase to 50 billion devices connected to Internet by 2020. These figures reveal an increasingly exciting scenario for the deployment of more intelligent devices and settings.
These are some of the players that are betting the most on the Internet of Things:
Cisco is one of the companies of reference when it comes to connectivity, wireless access, digital storage, analytics, security and automation and has all the necessary features to make a name for itself among the key players in the Internet of Things.
To do this, Cisco proposes the Cisco IoT System, which is a comprehensive set of products and technologies focused on creating secure IoT applications with the main aim of providing thorough analytical information and data. Cisco IoT System solutions are focused on areas such as manufacturing, gas and oil, transportation, mining and the industries of the public sector.
Beyond the Internet of Things, Cisco is committed to the "Internet of Everything" evidenced by its increasing interest in the creation of intelligent cities that boost their development based on this technology.
Amazon is one of the leading companies in cloud services, which gives it a significant advantage in handling data and creating connections between services, applications and objects on a gigantic scale. This has made it one of the most preferred platforms of many startups that explore the IoT.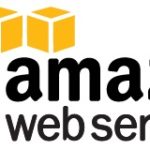 The AWS IoT promise is based on "routing" messages and data swiftly and safely to manage and track devices. It also allows users to create their own applications for IoT to control sensors remotely.
Amazon recently launched Echo; a voice-operated device designed for home use to control a variety of applications, such as lights, thermostats, audio and video services, news and household orders.
One of the most important signs revealed by Google to show its interest in the Internet of Things was the purchase of Nest, a company that manufactures intelligent thermostats; possibly a first step for the development of homes that are completely connected, managed and monitored, both automatically and remotely. Likewise, it has made great progress in the development of an intelligent vehicle that drives on its own.
More recently, Google has revealed its Brillo project, which it develops along with other companies like INTEL and Marvell and that consists in an Android- based operating system that is centered on the Internet of Things.