Financial advising is a very serious business, but everyone has heard about friends that trust the "wise" tip from the know-it-all relative about investments, pensions or fiscal impact. Technology says that it might have a possible solution.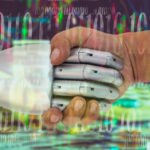 Professional financial advisory services (usually expensive) and the "more informal" info that the regular Joe handles are still worlds apart. The good news is that technology has already been exploring this sector and the result is called robo-advisor. In just a few words, a service that offers automated financial advice, based on algorithms and depending on the available data. Yet another exponent of how technology is disrupting the financial industry.
Betterment is a good example of this trend. this startup, founded in New York in 2008, manages today about $6 billion, and it does that for almost 200,000 customers. According to Citi, this is a market that currently manages about $20 billion, but which could grow to $5 trillion in 10 years.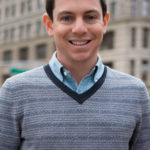 Eli Broverman
Betterment's premise is clear: just as in a few years' time we'll be able to hop on to a driverless car and all we'll have to do is tell it where we want to go, Betterment aims to plot the financial roadmap to retirement for individuals.
We're irrational animals, also when we handle our money
Betterment President and cofounder Eli Broverman visited Madrid to participate in South Summit, a startup summit where fintech played a significant role. There he explained that we are already in the midst of a new financial era. But there is a key difference with respect to other dramatic shifts in the industry: for the first time, the epicenter of innovation is being placed on people, on citizens, which everyday are more and more aware of how important it is for them to handle their finances in the best possible manner.
That is the magic of the big data and algorithms, which on many occasions help not just to make the most of savings, but to avoid costly mistakes. "We're irrational animals, also when we handle our money. When customers such as these are about to close an operation, we warn them about how much money they are going to have to pay in taxes. This information is quite useful: many, in fact, back down. That is one of our best-loved services".
Betterment requires its customers to have a permanent address in the United States, a country where, as Broverman explains, "a financial advisor will charge you $10,000 per year; that is a lot of money, and that is where Betterment's opportunity lies". The registration process, says Broverman, is very quick: "It takes about five minutes to sign up for the service, and within the next 24 hours we already have all the customer's data processed and are ready to start providing valuable advise". Other competitors need a whole week, he says.
For Broverman, the key is in the relationship with customers. It is neither narcissism nor a lack of love: "The more they love us, the more data they will share with us, and the better service we will be able to offer, so they will love us even more".