Around 320 million workers could be replaced by robots everywhere in the world.  There is a proliferation of studies that analyze the economic impact of robots, which could surpass 1.7 trillion dollars by 2025 in the health, manufacturing and services sectors, among others.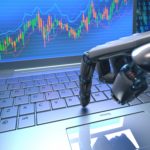 July 2015. The Henn Na hotel, or "Weird Hotel", has opened. The news is in all of around the world. It is the first establishment where robots attend to guests. It costs 66 euros to stay the night surrounded by androids who, although cannot make the bed, do not ask for a wage and can work without a break seven days a week, 24 hours a day.
Henn Na is a good example of robot fever in Japan. The country, one of the leading countries in terms of robots, continues to focus on this technology. A month ahead of the  opening of the "Weird Hotel", the robot called Pepper had sold out just one minute after it went up for sale. Its price, 1,500 euros, did not stop the madness over this small android --120 centimeters tall, weighing 28 kilos and a 14-hour battery-- which can interpret emotions and interact with people.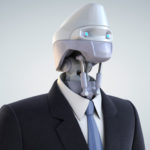 "Depending on the emotion at the time, Pepper talks more loudly or sighs, relaxes around people it knows, is pleased when it receives a compliment, or is frightened when the lights go out", explain its creators. On top of the initial price, it costs 177 euros a month for three years to connect to the cloud, which allows Pepper to keep up its learning with the rest of the Peppers on the market. This pushes its price up to a grand total of 8,000 euros.