Bank of Scotland opts for a robot to advise its customers and give them faster support.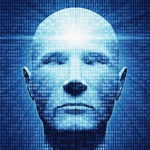 The Luvo robo-adviser is going to be text based and will help bank staff serve customers faster. It will be able to deal with straightforward questions, such as managing the loss of a bank card, so that staff can focus on addressing more complex issues.
Bank of Scotland wants to launch this service throughout this year to streamline customer queries. They are currently conducting a series of tests to test Luvo. This project has been launched because UK banks are trying to reduce costs and more and more people are turning to digital banking.
Bank of Scotland will thus become the first bank to turn to artificial intelligence to answer customer queries. Luvo will have a similar format to WhatsApp and will offer its service through Smartphones or online.
It also has parallels with Apple's Siri assistant, as it can predict and answer a number of questions with some personality. This robot will have a unique psychological profile, so it is approachable, creative and uses a combination of intuition and reasoning to give better support.
Luvo has been programmed to learn from its mistakes, meaning its answers become more accurate over time.
Mastercard also aims to use artificial intelligence to create a virtual sales assistant that responds to customer queries in the UK.
Luvo will be configured to handle queries through messaging, but the bank is also going to work so that in the future it may also function through voice.