IBM, Microsoft, Google, Amazon… It may not seem like it, but corporate juggernauts are not the only players working to take AI to the next level. 'Startups' from across the world also have a lot to say in the future of smart machines.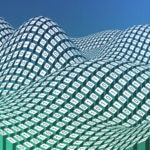 Almost $12 billion in equity funding across 367 deals. These are the impressive figures (at December 2017) of the 100 startups that, according to CB Insights, are shaping the artificial intelligence revolution.
In this second edition of the report, the US based tech consulting firm has analyzed a pool of over 2,000 artificial intelligence startups. The list has been narrowed down based on several criteria, including investor profile, tech innovation, team strength, patent activity, mosaic score, funding history, valuation, and business model.
According to the report, the most successful artificial intelligence 'startups' belong to three large business categories: cybersecurity, healthcare and business solutions.
In its report, CB Insights notes the increasing interest in AI-based cybersecurity solutions, following the recent string of high-profile attacks on companies. Regarding healthcare, the report highlights the interest among large pharmaceutical companies in any AI application that can help improve and expedite new drug development and approval processes. Insilico Medicine, for example, Insilico Medicine has entered into a partnership with pharma giant GlaxoSmithKlein to speed up the drug discovery process.
However, the best-funded startup in the list, ByteDance, uses artificial intelligence for a completely different purpose: Content and information. It has already raised over $3 billion in funding. The start-up specializes on offering customized, relevant information and suggestions.
With eight companies, China's presence in the list is relatively modest. However, five of those startups are already unicorns, valued at over $1 billion. 76 of the companies listed are based in the US. The remaining 16 hail from seven different countries: Francie, Israel, Canada, Taiwan, Japan, United Kingdom and Spain.
Sherpa, a company developing a multilingual AI-powered voice-enabled personal assistant with headquarters in Bilbao and San Francisco, is the only Spanish startup included in the list. Sherpa is currently working with Samsung's smartphone division and looking to develop more lines of business in other segments, such as the automotive, home appliance and smart speakers. All this with a modest investment: About $8 million, according to CB Insights.
To find more about the AI 100 list, click here.
The race to scoop up AI startups
In another recent report, CB Insights reported on a trend that's been gaining traction in recent times: Google, Intel and Apple are knee deep in a battle to take over the most promising AI startups. The report points out the shortage of talent, and an increasing interest from major players across all industries to integrate AI into their products, as the key factors fueling the surge in interest in these up and coming companies, which is reaching record levels.
Last year there a total of 115 AI companies were bought. In 2018, eight companies have already been bought. Recently, Amazon acquired cybersecurity startup Sqrrl, which offers services for companies aimed at detecting unusual activity that may indicate the existence of hidden links in their data. Also, Oracle has acquired Senedge, a startup that develops AI powered malware detection technologies.
Apple bought Siri in 2010 (originally a spin-off from SRI Internacional research institute), in what was one of the first AI-related acquisitions by a tech giant. In 2014, after the acquisition of DeepMind, Google's AI efforts started picking up steam and is now at the forefront of the industry with 14 AI acquisitions under its belt.