Switzerland leads the world ranking of the most innovative countries, according to the Global Innovation Index, published annually by Cornell University and the World Intellectual Property Organization (WIPO).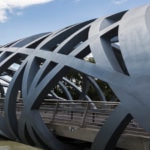 The study, now in its tenth edition, evaluates the situation in 127 economies that account for 92.5% of the world's population and 97.6% of global GDP. Switzerland appears for the seventh consecutive year as the most innovative country, with particular emphasis on "human capital and research, infrastructure and business development".
The index, which has become a fundamental indicator for business executives and world leaders, considers innovation as a driver of economic growth and prosperity. The study evaluates five essential pillars: 1. Institutions, 2) Human capital and research, 3) Infrastructure, 4) Development of markets, and 5) Business development. Likewise, the innovation subindex reflects the results in the categories of 6) technology and 7) creativity. The study is submitted to an independent audit by the Joint Research Centre of the European Commission.
The annexes to the index refer to an interesting study on the application of digital technology to the use of natural resources and innovation in food systems. Drones and sensors operated by satellites and robots will help optimize production and distribution, promoting new ways of working, minimizing the pressures on the earth, energy and natural resources.
It's very interesting to examine the case of the Swiss winemaking industry, which is beginning to attract the attention of the markets. The reason is the work that's been done for the past 30 years by Swiss wine producers to recover varieties of grapes that had been removed from production and were on the way to becoming extinct.
In spite of being a small country, with approximately 7.5 million inhabitants, in Switzerland more than 240 varieties of grapes are cultivated, including no less than 40 varieties that cannot be found almost anywhere else in the world. Also, old cultivation techniques are being recovered, which produce wines that are increasingly refined and sophisticated.