IBM is carrying out a neural network project aimed at avoiding and preventing brain seizures using technology.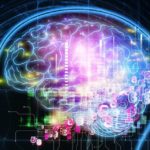 Stefan Harrer, researcher at IBM, is working with other neurologists from Melbourne University to develop a computer system which can analyze brain waves to predict epileptic episodes.
The system is based on a neural network,  a piece of software which imitates the network of neurons in the human brain. This is the same technology used by Facebook to identify user photos.
And by Twitter to detect pornography. Skype uses it to translate the calls made through its platform.
Harrer and his team are running this neural network on the IBM TrueNorth chip. Not yet launched in the open market, this chip is built in the image of the brain.
The research team wish to use the chip to develop a portable device that will monitor seizures all day and report the results to patients in real time.
The goal is to notify patients through a signal sent to their smartphones if patterns of brain waves that warn of a seizure are detected.
The team believe that an artificial brain could improve a natural brain and that, over time, Artificial Intelligence could eliminate epileptic seizures entirely.
In Silicon Valley there is already a company that seeks to stimulate the brain to be able to stop seizures. However, its project is not as sophisticated as the device Stefan Harrer is currently developing.