The CEO of TransferWise, the company behind the creators of Skype and PayPal which has transformed the scenario for transnational money transfers, has announced –for the thousandth time– the death of the most high-profile cryptocurrency.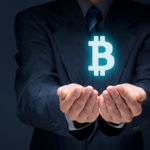 Taavet Hinrikus is the CEO of TransferWise. In an interview he gave last week to celebrate the launch of the services of the company he heads in Mexico, Hinrikus claimed that "the Bitcoin experiment is dead".
The death of Bitcoin, according to Hinrikus, is due to the "gold fever" with which it has become encumbered, and which has relegated it to use by people who, in his view, are not "normal". It therefore does not respond to a need –in Hinrikus' opinion–, and nor does it resolve a problem.
One thing he considers worth salvaging from the pyre is blockchain technology, which he says is still in too much of an embryonic stage to be able to predict its future applications.
The interview with Hinrikus marks another obituary, one more in the collection made by Jordan Tuwiner, as part of the collection entitled Bitcoin Obituaries. However his comments are not without foundation, as Mike Hearn highlighted in January 2016 in Medium. He explained the death of Bitcoin through the "failure of its community" (as seen by the expulsion of Coinbase from the official Bitcoin forums and lists), in an example that has shaken the most steadfast believers in the digital currency to their core. This interview simply adds to the list of up to 101 obituaries published so far in the press.
Since its death was first announced in 2010, Bitcoin has consistently been cited in the print and digital media as a failed experiment. In 2015, as many as 39 Bitcoin deaths were reported, making it the most deadly year for the digital currency. What can we expect from 2016? So far this year, the demise of Bitcoin has been announced up to 14 times, the same amount as throughout the whole of 2013.