The rise of the machines: Three reasons humans are irreplaceable
Machines are getting smarter: trading trillions of dollars in stocks around the world, driving cars, performing surgical operations (570,000 last year), managing and running entire hotels, making cocktails on cruise ships in the Caribbean… truly, we are living in the age of the machine.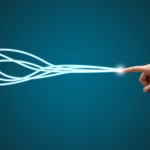 The above is the tip of the automated iceberg; in the coming years artificial intelligence and robotics are expected to create a wave of displacement right across the job market, from truck drivers and supermarket cashiers to journalists and even CEOs. It's estimated that 45% of the current workload humans are currently paid to do could be automated by technologies that exist right now. By 2020, 5 million jobs will be lost to artificial intelligence and robotics alone, according to the World Economic Forum. Two-thirds of those losses will land in the office and administrative sectors staffed by the global middle class.
So, are we on the brink of a mass global unemployment? A sift through the historical evidence says no: census data studies show that, over the last 140 years, technology actually created more jobs than it destroyed. During the industrial revolution, mechanization may have displaced laborers – but it also produced new opportunity in an abundance of sectors, from care and creative to technology and business services.
That was because the technology created greater productivity, freeing humans to take up new tasks. In the same way, it is expected artificial intelligence will lead to further waves of innovation, unlocking new job roles and creating resources that allow firms to hire more people into existing positions. An obvious example; we'll always need people, like BBVA Foundation award winner Geoffrey Hinton, to develop each new machine we use.
Within the financial sector, it is expected AI will help with everything from product definition and customer segmentation to risk management and fraud detection, allowing organisations to make the most of big data, better anticipate change, and evolve as required. Already we're beginning to see how these algorithms can go beyond human capability to help financial entities extract meaningful patterns from data about markets, partners, employees and customers. The idea is to supplement rather than supplant human capital – these machines are designed to work in tandem with finance professionals, improving their decision-making and helping them get more done.
While hard skills like engineering, coding and social media are all important, the workers who will never fail to remain relevant in the age of the machine are those who can master a set of abilities that are rather more intangible.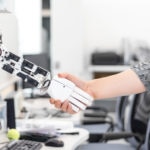 Curiosity
Technology is evolving at breakneck speed. In less than a decade we've gone from playing Snake on chunky polyphonic cell phones to streaming 4k movies on iPhones millions of times more powerful than the entirety of NASA's supercomputers at the time of the first moon landing in 1969.
This pace of change presents a challenge to workers who want to upskill for the new economy. Skills in fashion today might be worthless tomorrow. The key, then, is to always be ready to adapt your talents to each new skill. This requires a high Curiosity Quotient (CQ) – an insatiable appetite for discovery. One cannot simply 'hop' from a typical 20th century job into data science or machine learning, but one can learn the principles of both and understand how their talents could be applied in those fields.
For high CQ individuals, learning is the primary constant. Immune to the waves of innovation disrupting their industry, these adaptable and agile survivors love getting their heads around new ideas, ask questions often, and surround themselves with diverse and interesting people. They are not the only ones responsible for their development, however. If you want to survive in the coming employment revolution, getting the right training and education under your belt is critical. The employers of the robot age, therefore, will be hubs for talent development – rather than centers of specialized efficiency – and BBVA is already taking the lead on this front.
We want our people to work at the leading edge. That means driving a powerful learning and development strategy comprised of on-the-job learning, continuous education programmes, and radically decentralized learning and mentoring practices. In doing so, we are helping our workforce re-skill with the times – empowering them to stay one step ahead of the robots in this dynamic 21st-century job market.
In a time of drastic change it is the learners who inherit the future." Eric Hoffer
Creativity
If the creative economy were a country, it would be the fourth largest economic power in the world, with a GDP of $4.3bn (2.5 times the planet's military expenditure) and a population of 144 million people.
The 'Orange Economy,' as it is also known, is growing rapidly: the UN report that exports of creative goods and services rose 134% between 2002 and 2011. Creativity, it turns out, is something that an algorithm still can't do. Robots and smart software are best suited to repeatable tasks in stable, calculable environments. The Orange Economy couldn't be more different. It is the quantum mechanics of industry, a realm where strange things happen and the only constant is unpredictability. Crucially, innovation and creativity are no longer confined to the Orange Economy. Employers in an increasing number of sectors, from banking and finance to healthcare and sports, are parachuting creative individuals into their workforces. Whether as an inspirational jolt in R&D teams or a visionary force in product design, creative-thinking is in high demand: it provides the ingenious problem-solving, knowledge-leaps and technological breakthroughs that businesses need to survive in today's highly disruptive marketplace.
Don't worry if that doesn't sound like you. Everyone has the aptitude to be creative. It is actually a very simple process; the combining of ideas and principles from different fields to create something new. Take Airbnb. At its core, the business is essentially a collision of the hotel and the smartphone. The founders' key innovation was not product, or magic; it was to be the first to apply the principle of the sharing economy to the hospitality industry. Think about your own workplace; how could you use technology to do what you already do, better? Already, you have begun thinking creatively. Today, and increasingly in the coming years, employers will be thankful you developed the aptitude to do so.
Emotional intelligence
Surrounded by so much technology, spending our days moving from screen to screen, it is easy to overlook the power of the human touch.
But the more predominant machines become, the more people will crave personal, real-world experiences and connections. In 2013, Lisa Messenger launched Collective Hub as a print magazine, going against everything that was happening in the publishing space at the time.
She did it because she believes "everything in business comes down to humanizing things," – Collective Hub has since grown into a global success story operating across 37 countries. "My journey" she says, "is actually a good example of how to behave when everything is becoming robotic: bring it back to that human element. That's the way you'll really get to break through and get the point of difference and, eventually, success."
The reality is humans will always be better than robots at being human. Robot hotels might sound cool, but the novelty wears off quick. So, developing your emotional quotient (EQ) is just as important as bolstering the quotients of the two C's – creativity and curiosity. EQ is the power to discriminate between different feelings, to label them appropriately, and to use the emotional information you gather to guide your thinking and behavior. Ultimately, building the capability to recognize and adapt to other people's emotions – as well as your own – will put you far ahead of any robot that could be built in the next 200 years.
At BBVA we place human relationships at the center of everything we do; during our interactions with customers, employees and society alike. We're also breaking the barriers of traditional banking to lead the digital transformation of our sector, transitioning from analogue bank to knowledge-driven digital company. As we undergo this transition and grow into the future, our success will become increasingly dependent on people and machines working together in a way that solves problems and provides innovative financial solutions to our 66 million customers worldwide.
If you'd like to learn more about, AI, life and career opportunities at a company that is leading the way for 21st century banking, please visit BBVA Careers and follow us on LinkedIn.