"In two years Mexico has changed the system of entrepreneurship"
Octavio Novelo is co-founder of ZaveApp, an application that allows people to save without changing their consumption habits. It is an electronic piggy bank connected to a credit or debit card, which prompts users to make deposits to reach their goal.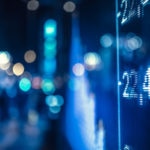 Antes de desarrollar ZaveApp, Octavio Novelo ya había hecho algunos ejercicios de emprendimiento en el área de las tecnologías de la información, "hace cuatro años no había en México lo que existe hoy para los emprendedores y esto empezó a generarse hace apenas dos años", sentenció.
Before developing ZaveApp, Octavio Novelo already had some experienceentrepreneurship in the field of information technology, "four years ago Mexico did not have what it has for entrepreneurs now. In fact, this change began to happen scarcely two years ago", he said.
According to the CEO and co-founder of ZaveZpp, four years ago someone with a good idea not want to tell anyone about it for fear of it being stolen, and products and services were put on the market without being tested and validated, so it was not known whether they would work. "Now that has changed. I believe that the technology entrepreneurship system is a worldwide movement and that it has accelerated in the last two years. These changes have developed in the context of a global trend. They are inevitable and we had to get on board. External factors help, but inside the country we have the National Entrepreneurial Institute (INADEM), which is a very good because it pushes for things to happen, which was what was needed".
Initiatives like Startup Chile and Peru ensure that large companies realize this is an era of change in which startups can work and that innovation springs from them, because their very nature makes them more flexible and able to create and reach markets on time.
"If you add large company markets to this formula, you get something that is bigger and faster and more important than you would get in isolation. So, big companies stay innovative, because otherwise they run the risk that some startup will take their share of the market", said Novelo.
The ZaveApp process
This Mexican entrepreneur explained that just a few years ago he had to present his project with Wayra in England, since the idea of assessing a project's feasibility with an expert did not exist in Mexico two years ago. So, anyone who wanted their project to grow had to use accelerators and incubators abroad.
"When we got back to Mexico, we took part in the Inadem and Wayra competitions and in two months we had won them and resolved everything. So, we won a grant in Silicon Valley, where we work alongside winners from Latin America and companies from all over the world. Since we have a world class product, we make things happen in Mexico. It is a nice surprise to see things have changed so much in two years".
In his opinion, "what we have today we owe to the Mexican ecosystem. The difference is that it took us a year to get through the administrative process. By comparison, in the United States everything happens in two weeks, but the situation is improving. We opened the business in USA by getting ourselves ready to raise a round of funding by investors", said Novelo.
Fintech development
In his experience, the fintech industry is where there is currently most drive and development, and in his opinion there will be a great deal of development in financial services to satisfy the requirements of the sophisticated user who knows about other services not available in Mexico, products that are more user friendly and interesting.
"In other places there is a major industry in personal services, with leaders in each field, whatever it may be: pedicure, manicure, laundry or dry cleaning. These services, paid by card, are provided to the middle class population in urban areas, and in some cases are delivered within a period of not more than 24 hours", said the entrepreneur.
According to Octavio, e-commerce is still not fulfilling its potential and this is due in large part to banking penetration, since only 17 million people in Mexico have a credit card, with fraud and data theft insecurity making people not trust them.
Any online selling platform has high growth potential in Mexico, which is seen in the fact that many companies, like Amazon, are now coming here. Growth is also expected in the drones and hardware industries. "Companies will realize they do not need internal research and development, but need to be in touch with external incubators, which will help them stay at the forefront", he added.