When it comes to buying a home, understanding which mortgage option is right is key. When constructing a home from the ground up, the same is true, but the options for financing are slightly different.
Generally, new construction financing falls into two types of loans, construction-to-permanent and construction only.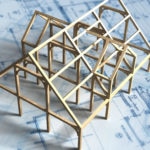 Construction-to-permanent
In this type of loan, also known as 'one-time close,' once building is complete, the borrower converts the loan to a permanent mortgage, such as a 15 or 30 year conventional mortgage or an adjustable rate mortgage. The interest rate for the permanent mortgage is locked when the loan closes at the front end of construction, meaning even if rates change during construction, the borrower's rate at conversion won't.
According to BBVA Compass Director of Mortgage and Home Equity Originations Jose Pascual, one of the benefits of a construction-to-permanent loan is that the borrower only applies and pays closing costs once.
Construction only
With a construction only loan - or 'two-time close' loan - once building is complete, the borrower must pay the loan in full and then convert it - if so desired - to a permanent mortgage. With this type of loan, the borrower has to apply and pay closing costs at the start of the process, and do so once again when the loan has been paid and the borrower has secured another lender for the conventional mortgage.
Pascual says there is a risk with this loan that interest rates may change during construction, which means the borrower may have to pay a higher rate when they secure the conventional mortgage.
How new construction loans work
To apply for a new construction loan, lenders will generally ask borrowers to have a slate of information ready, which may include the builder's work history, insurance and references; home plans, including blueprints, line item budget; and a contract that specifies beginning and end of construction. Most experienced builders are familiar with the needed items and can help pull the pieces together.
Once the loan has been approved, the lender pays the builder (and/or borrower) in installments, called "draws." The draws mark milestones in the construction of the house, like work on the foundation and framing, and the draws are secured by lender inspections. During the construction period, the borrower typically only pays interest on the loan, and begins making the regular payments once construction is complete and the loan has been converted to a conventional mortgage.
Builder-financed projects
In some instances, the builder finances the construction of a home themselves. When this is the case, the buyer pays the builder at the end of the construction process, typically by obtaining a conventional mortgage via a lender.
BBVA Compass offers a range of mortgage options for the full spectrum of homebuyers, including new construction loans. To review, click here.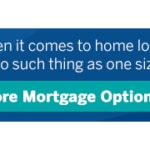 Terms and Conditions apply to all mortgage loan products. Approval required. NMLS ID 402936