The World Insurance Report 2016, from the insurance firm Capgemini in partnership with the European Financial Marketing Association (EFMA), found that Spain's generation Y (young people between 15 and 35 years of age) are among those most disenchanted with the services provided by conventional insurance firms.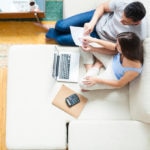 The report was based on data compiled from more than 15,000 insurance policyholders in 30 countries across Europe, North America, Latin America and Asia-Pacific, with the most negative conclusions being drawn for generation Y. According to the study, customers in this age group where significantly disappointed with traditional services, showing a score 20 percentage points lower than other generations.
Spain's generation Y was among the least satisfied, only behind South Korea and Greater China, countries with very different lifestyles to Spain. The percentage of Spaniards aged 15 to 35 who are happy with their insurers stands at 22.1%, compared to the international average of 33.9%.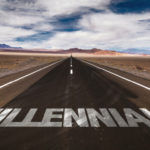 The Internet of things is a key factor here; smart cars, home automation and everyday objects associated with an IP address have all triggered a lifestyle transition and created fresh demands among users, and are changing the face of Spanish insurance firms. The disruption is obvious, but despite conventional insurers ramping up opportunities to interact with customers their products are perceived as low quality.
All of which has seen a growing propensity among young people in Spain to seek insurance via digital channels. According to executives from insurance firms that took part in the Capgemini report, such as Mapfre and Sanitas, the main competitors are the tech behemoths Google and Amazon, which have recently seen insurance sales jump. Furthermore, the Internet search giant has just launched an insurance comparison tool, Google Compare, which will be operational as of March 23 of this year.
The report states that 25.1% of generation Y in Spain would prefer to take out insurance via tech firms, which is higher than the percentage for Europe as a whole of 14.1%. Said figure for other generations in Spain stands at 18.9%, compared to 8.8% for Europe as a whole.
In short, the World Insurance Report 2016 indicates that the field of insurance is undergoing transition, and traditional insurance operators, which have been such an establishment to date, will have to adapt to emerging customer requirements.