With BBVA financing, Supermercados Peruanos seeks to have a direct impact on the percentage of recycled waste and to increase the number of people benefiting from its food donation program 'Bueno por dentro' (Good on the inside).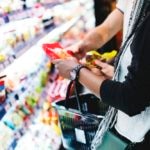 Supermercados Peruanos S.A. signed an operation to receive 150 million Peruvian soles in financing from BBVA. The loan is in line with its sustainability policy, which aims to generate profitable business that has a positive impact on society
With this financing, Supermercados Peruanos hopes to reach 73.5 percent recycled waste by 2024 and 76 percent by 2027.  The company also seeks to increase the number of beneficiaries of its food and non-food item donation program, 'Bueno por dentro', reaching 70,850 people by 2024 and 80,000 people by 2027. 
"For BBVA, it is very satisfying to accompany Supermercados Peruanos in this operation because it allows us to put into practice our purpose: to bring the age of opportunity to everyone. With financing of this kind, we collaborate with our customers to strengthen their sustainable management, thus helping to take care of the planet for everyone's benefit," said Victor Gordillo, Head of Global Clients at BBVA in Peru.
Meanwhile, the Administration and Finance Director at Supermercados Peruanos, Andrea Chevasco, said that "this sustainable loan is a reflection of our commitment as an organization to continue having a positive impact on Peruvian families through important initiatives like the food donation and waste management program 'Bueno por dentro'. It also allows us to continue to grow, taking our PlazaVea, Mass and Makro stores to more corners of the county."
This medium-term loan is part of BBVA's offering of sustainable products to accompany its corporate clients in the transition toward a greener and more inclusive future.