In the closest elections of Peru's history, the economist Pedro Pablo Kuczynski was selected as the new President of Peru, winning by a slight margin over Keiko Fujimori.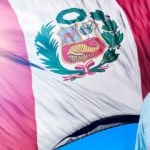 The National Office of Election Processes (ONPE) officially announced that after processing 100% of the votes, 77 year old Kuczynski was the winner with 50.12% of the votes - only 0.24% (41,438 votes) more than Keiko Fujimori with 49.88%.
Despite reporting they had processed 100% of the votes, 0.2% of the votes still need to be counted – those from Peruanos Por el Kambio (PPK) and Fuerza Popular members. However, even if all of the remaining votes were for Keiko Fujimori, it wouldn't be enough to reverse PPK's win.
On Wednesday, the Peruanos por el Kambio candidate set up a special team that will be in charge of the government transfer of power. Pedro Pablo Kuczynski, also known as PPK, will take office on July 28th when the current President Ollanta Humala's term ends.
The composition of Peru's Congress will be a challenge for the new government, which plans to introduce a series of reforms that revive the country's economic growth.The new president will govern for the next five years (2016-2021) together with a Congress controlled by a pro-Fujimori majority. Fuerza Popular will have 73 seats of 130 while Kuczynski will have 18.  In total, the Peruvian left will have 20 Congressmen.