On December 18, 2020, Turkey will start the use of FAST instant payments systems. In this line, Garanti BBVA is committed to these solutions and will roll out its easy linking services that will enable instant transfers anytime without the need for IBAN.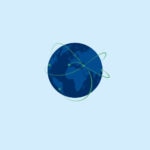 Thanks to this new service, Garanti BBVA Mobile users will be able to link their IBAN to their phone number, email address or personal ID card or passport number of choice. Thus, they will be able to use this information to send or receive transfers once the FAST system is up and running. Also, they will be able to carry out transactions and make transfers based on the information linked by recipients.
To set up the simple link, they will be required to specify which personal details they wish to associate to their IBAN number. To complete this process, they will be required to log on to the Garanti BBVA Mobile app, and click on the simple link option on the account detail section.
The banking infrastructures of Garanti BBVA are already ready for this change
Speaking about this new feature, Garanti BBVA Executive Vice President Ebru Dildar Edin noted that, after more than 20 years focusing and investing on technology and digitization, "our quick adoption of the FAST simple linking and payments systems that the CBRT will enable shortly shouldn't come as a surprise." The new system will enable much faster customer interbank transfers. "For our part, our banking infrastructures are already ready for the shift.  We believe it is important to enable easier and faster bank transfer services, regardless of user location, and digitization plays a key role here. Also, these innovations represent another step in the long-term transition towards a cashless society," she added.