Smart cities: Innovative citizens are making a place for themselves
We live in the age of cities. One in two people live in cities and two in three  will live in cities by 2050. What are people doing in 21st Century cities? What is a collaborative city?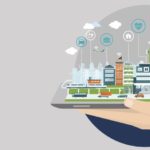 These were some of the questions experts asked at the Sharing Madrid event. Participants debated how technology is changing cities' design and boosting citizens' prominence in the digital age.
Albert Cañigueral, an expert in collaborative consumption, indicated that citizens "are not waiting or asking permission. Today, we can talk about citizen innovation with a social purpose, as citizens normally want to improve the city, think digitally and use technology and open data."
The big historical change, Cañigueral says, is that "there have always been people in cities, but they didn't find each other. Now they are connected and many of them are learning to create and share resources to improve their cities."
Alejandro Peral, public affairs associate at the Kreab consulting firm, agreed about the new role of cities, which "have become global actors in the functioning economy. New York's GDP is just as impressive as Canada's and the same goes for Tokyo's GDP and South Korea. They are capable of defining the global agenda." And he added, "Cities' ideology is associated with a more progressive nature, which involves strong leadership and a tendency toward self-governance."
Cities aren't the only things that have changed – so has the role of citizens. According to Cañigueral, they "are familiar with the data and want to help solve problems and make decisions." For the expert, "It's important to understand citizen power. The days of hierarchy are over and even though we are not aware of, or know what distributed leadership means, we do see shared goals, people starting to deal with each other as equals…" Citizens are becoming a part of the government and for the expert, "We need to be very humble, as everything is moving very quickly and no one knows about this. We will always be beginners. We are experimenting and testing things, so collaborative cities should be seen as permanently in beta version."
To underscore this power of the citizen he listed several innovative initiatives that seek to change the way cities are designed by sharing resources through the collaborative economy:
Lendi: created by Javier Velasco, puts people in the same neighborhood in Barcelona in contact to lend things each other things (like sleeping bags) for free. An app that promotes responsible consumption and puts people in touch.
Social Car founded by Mar Alarcón, who created a platform that permits individuals to rent cars from each other. It allows users to make some money while fostering a sustainable city that gives a second chance to vehicles that spend 95% of their time parked in cities.
Somm Mobilitat: Co-op created by Ricard Jornet to share electric cars. The open-source data project promotes sustainable mobility.
Neighbors and hosts: People in Barcelona who want to share their homes with visitors and ask for regulation to be able to do so.
Wayco: A co-working space in Valencia created by José Vicente Rocasolano, who developed Waycolmena, a platform that also puts local consumption groups in contact with nearby farmers.
Miguel Caballero is behind Tutelus, where citizens teach each other things.
The "Uber of recycling". That's how the app developed by Cristián Lara of Chile is known. Reciclapp connects people who recycle at home with those who collect the materials and then sell it (nearly 100,000 people in Chile).
Mapatón CDMX: Map that shows the public transportation routes in Mexico City. This information did not exist and was made possible thanks to citizens who downloaded an app to record their trips. This idea adds some order to the 14 million commutes that take place every day in Mexico City, even though updated information on the origin and destination of these routes did not exist. This open database was established thanks to the participation of citizens.