"Smart Cities" will have more than one million things connected this year
Big Data, Internet of Things and urban development. The rise of these three factors working hand-in-hand means that growing smart cities are around the corner.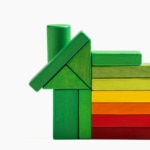 The search for environmental sustainability and the challenge for cities to obtain more resources is sharpening wits in many cities. This is one of the reasons for the increase in so-called Smart Cities along with the development of the Internet of Things and Big Data analyses.
The smart city is an urban area where several sectors cooperate to achieve sustainable results by analyzing contextual information in real time and sharing it through information and technology systems.
According to estimates by the Gartner consultancy firm, smart cities will already have more than one million things connected this year. This number will increase to 1.7 million in 2016 and up to 2.6 million in 2017.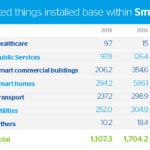 Smart homes and smart shopping centers will make up 45 percent of the things that are connected and used this year. According to Gartner, the key to this increase is the investment being dedicated to this technology.
"Smart cities represent a superb opportunity for revenue for technology and service providers, but these will have to start planning and placing their offers now", warns Bettine Tratz-Ryan, Vice-president of Research at Gartner.
Solutions in homes and cities
In her opinion, a large part of the investment will reach the private sector, searching for intelligent home solutions, which is the point of departure to the smart city. "Homes will go from being interconnected to becoming sources of information en in an integrated services environment".
Urban deployment has to be added to these solutions, especially as regards roadway infrastructure: directing and measuring traffic flow to reduce congestion using sensors and radio receivers on streets and roads to provide real time information.
Another center of attention are the parking areas in many cities. For example, Los Angeles is encouraging "smart parking" by using new parking meters, vehicle and parking space sensors and so on that prepare a complete parking management system that distributes demand during rush hours.