We spoke with Juan López Carretero, manager of Digital M&A at BBVA, whose department has mapped and compared the Fintech ecosystem in Spain. After this analysis he is well placed to tell us the state of the Spanish Fintech ecosystem.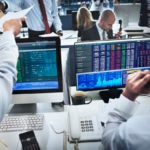 "The financial sector is very daunting to entrepreneurs. The big banks can be very intimidating", says Juan López Carretero, manager of Digital M&A at BBVA, while he bemoans the current scarcity of possibilities for forming partnerships in Spain, and encourages "much more entrepreneurship".
However, the manager of Digital M&A at BBVA highlights that in Spain there are already Fintech companies in most of the verticals, which demonstrates the evolution and development of the Spanish ecosystem.
Features of the Spanish Fintech ecosystem
1. No inferiority complex in technology
Spain has no cause for an inferiority complex about its uptake of technology. Spain is one of the leading countries in uptake of smartphones and mobile commerce (28%).
2. Access to talent
"In other countries we see considerable difficulty in retaining the talent of engineers, data scientists, programmers… but in Spain we have a number of universities producing highly trained graduates, although perhaps with fewer options than elsewhere".
3. Almost complete Fintech Market Map
In general, the Spanish ecosystem is already present in many Fintech verticals.
4. Funding
In the last four or five years, the ecosystem in this area has improved considerably: "Business Angels, Friends&Family, Corporate Venture Capital… we've never seen a quality and quantity like it".
On this point it is also worth highlighting the institutional support at the European and state level.
However, López Carretero points out that despite these improvements, in Spain "we sometimes see a lack of advice for startups from venture capital companies".
This analysis also points to the shortcomings of the Spanish Fintech ecosystem, where more work is needed:
1. The ecosystem needs a seed… could this be supplied by the banks?
In Finland the seed was a company of the stature of Nokia, startups in Israel innovate around the army, but "in Spain we have yet to achieve the Fintech ecosystem we deserve".
López Carretero believes that "Spanish banks should not hold back, or feel in any way inferior, because the major financial institutions in Spain are good and at the cutting edge of technology... Yet we still don't succeed in doing more". The banks must become the seed for innovation.
2. We need an enterprise culture
"This hinders us when we compare ourselves to other ecosystems like the US, India, Israel… the cost of failure in Spain is still very high". López Carretero points out that Spanish entrepreneurs are very limited in their ambitions. In short, "we need people who want to change the world".
3. Streamlining administrative processes
The processes for setting up a business are very complex. "It's quite overwhelming", complains López Carretero.